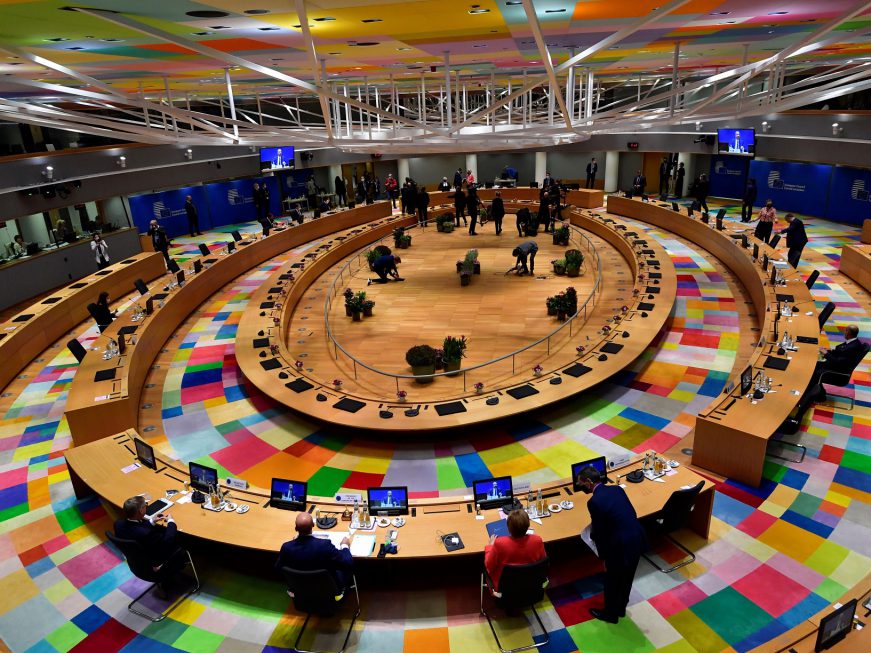 The leaders of the European Union will reaffirm their commitment to the Western Balkan's future membership in the union at the joint summit scheduled for Wednesday in Slovenia.
Discussions during the EU-Western Balkans summit will start with the "reaffirmation of the European perspective of the Western Balkans, which is of mutual strategic interest and remains a shared strategic choice," the European Council has stated. While the renewed commitment will be welcomed by the Western Balkan hopefuls, the lack of any timeline leaves an amount of uncertainty.
It follows reports that the 27 EU member states disagreed on explicitly guaranteeing the Western Balkans' EU membership in the joint statement to be issued after the summit. Reuters reported later that divisions among the members had been overcome.
A number of EU countries are reluctant to enlarge the union further. The latest to join the Union was Croatia in 2013. Meanwhile, the six Western Balkans states – Albania, Bosnia and Herzegovina, Kosovo, Montenegro, North Macedonia and Serbia – have been working towards accession, but there have been no considerable achievements in that path since 2013.
Slovenia, which holds the EU Council presidency, proposed that the joint statement include the union's commitment that all Western Balkan countries join the EU before 2030, but it was rejected.
France and the Netherlands have been among the most vocal critics of further enlargement, remaining reluctant to extend membership to the Western Balkans. Meanwhile, Bulgaria vetoed North Macedonia's progress in the EU integration path over a dispute on language and history. Albania also remained victim to such a veto as EU members maintained that the two neighbors should advance together.