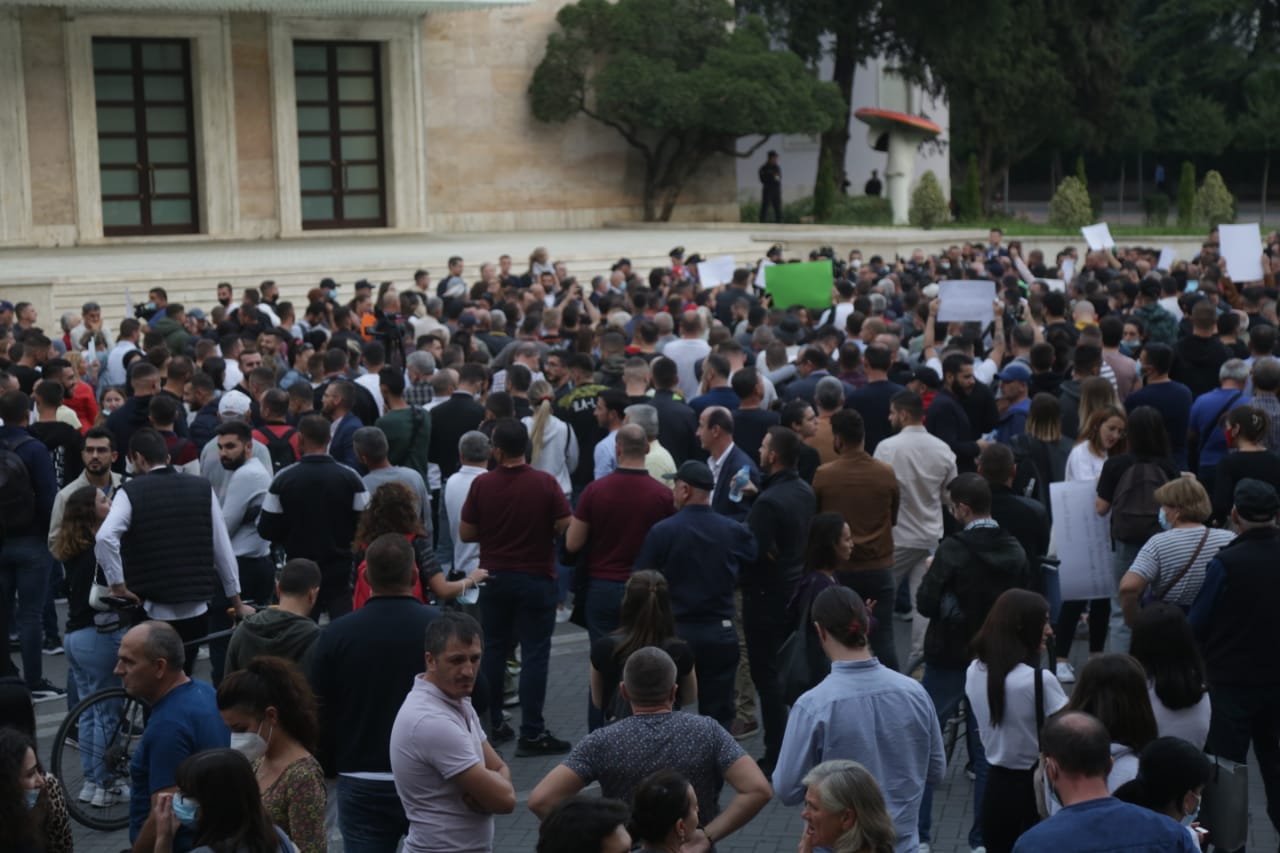 Hundreds of Albanian citizens gathered before the Prime Minister's Office in Tirana on Wednesday afternoon to protest price hikes on consumer goods and fuels.
Organizers had warned that a protest would be held on Wednesday afternoon and the Albanian opposition had called on citizens to participate.
The protest wrapped in the early evening and no incidents were reported.
Over the last months, prices for pantry staples, coffee, bread, and fuel and electricity saw a significant increase. The price of bread alone increased by 15%.
The Albanian Corruption Authority investigated the five main flour production companies in Albania for collusion, but ultimately decided to issue no fines.
The Albanian opposition sent a proposal to the ruling Socialist Party asking for fuel subsidies and tax reduction on consumer goods to combat price hikes.