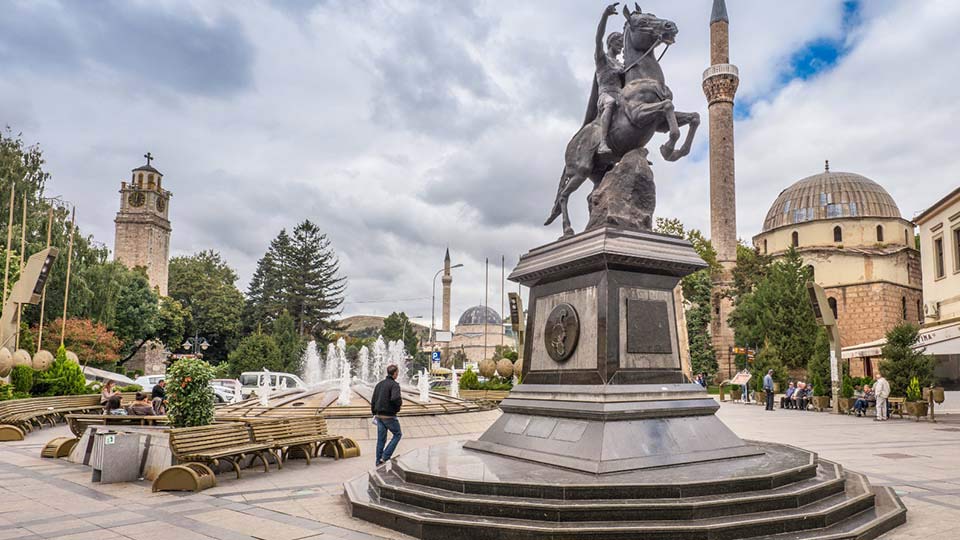 After the completion of North Macedonia's first census in 20 years, a Bulgarian organization has claimed that members of the Bulgarian Macedonian community were not given a chance to identify as such.
A letter from the Centre of Culture Ivan Mihailov in Bitola, sent to Clemens Koja, the head of the OSCE Mission in North Macedonia, raised several concerns over how the census was conducted.
They claimed that "administrative pressure" was placed on citizens to alter the results based on people's self-identification. It said that the intention of this is to create a misconception that Macedonian Bulgarians are a minority and "not a nation-building component of our homeland."
It went on to make several allegations. These include that headcounts didn't ask about ethnicity, and people were automatically registered as Macedonians. They also said that citizens who declared themselves as Bulgarians were "regularly and directly insulted" by those conducting the census.
The letter also claimed there were cases when the first family member declared themselves as Macedonian; the entire family would be registered as such, even if that was not the case.
In cases where people claimed Bulgarian ethnicity, the letter said they were asked to provide passports as "proof", even though most do not have such documents.
North Macedonia's First Census in Twenty Years Expected to Reveal Population Decline
They also alleged that some entries were submitted on paper and census takers changed Bulgarian to Macedonian when inputting it on the census. Then, in the commission, the letter claimed that there was "widespread anti-Bulgarian energy and intolerance" regarding those who declared they were Macedonian Bulgarians.
"Without justice for the Macedonian Bulgarian part of our society, there will be no clear and long-term perspective of stability in our homeland- nor a tangible European future for our children.
Ethnicity matters in the Macedonian census as every minority with more than 20% of the population is entitled to additional rights under national law. This has caused issues between the Albanian minority, who claim counts of their community are downplayed by Macedonian authorities.
North Macedonia's Census Points to Significant Population Decrease
Preliminary results of the census point to a significant decline in the population, potentially to the tune of 190,000 people in 20 years. The information was given in a press conference after the headcount was completed. No information on ethnic breakdown was given, and Macedonians will likely have to wait for around six months for final results, as prescribed by the law.
Bulgaria vetoed North Macedonia's EU accession path over disputes on language, culture, and recognition of the Bulgarian Macedonian community.
Bulgaria Could Lift North Macedonia Veto by November Pending Three Conditions
On Wednesday (6 September), Macedonian Prime Minister Zoran Zaev met with his Bulgarian counterpart Rumen Radev at the EU-Western Balkan summit in Slovenia.
Radev said Bulgaria would lift the veto if North Macedonia recognizes Bulgarians in the constitution, removes negative language about Bulgarians from textbooks, and adequately reflects Bulgarians' population in the country.