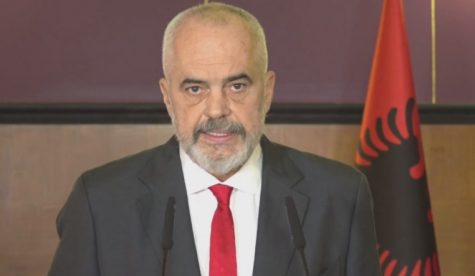 Albanian Prime Minister Edi Rama said that he does not foresee energy prices increasing for families or small business.
On Saturday, Rama presented his government's plan to tackle the impending energy crisis after declaring an energy emergency on Friday.
The plan aims to guarantee uninterrupted power for all Albanians, protect small business and families from price hikes, and allocates a €200 million fund for the state-owned energy company OSHEE.
€100 million from this fund will be disbursed to OSHEE this year, and another in 2022 to ensure prices do not rise for families and small business.
During his speech, Rama said that Albania does not produce enough power to fulfil the country's needs. He also pointed out that the price of oil in Albania is the highest in the region because of taxes on carbon and old cars.
Before unveiling his plan, Rama addressed criticism levied against his government regarding the recent increase in consumer good prices. On the matter, Rama said that it was impossible to increase pensions and the minimum wage as the country would go bankrupt.