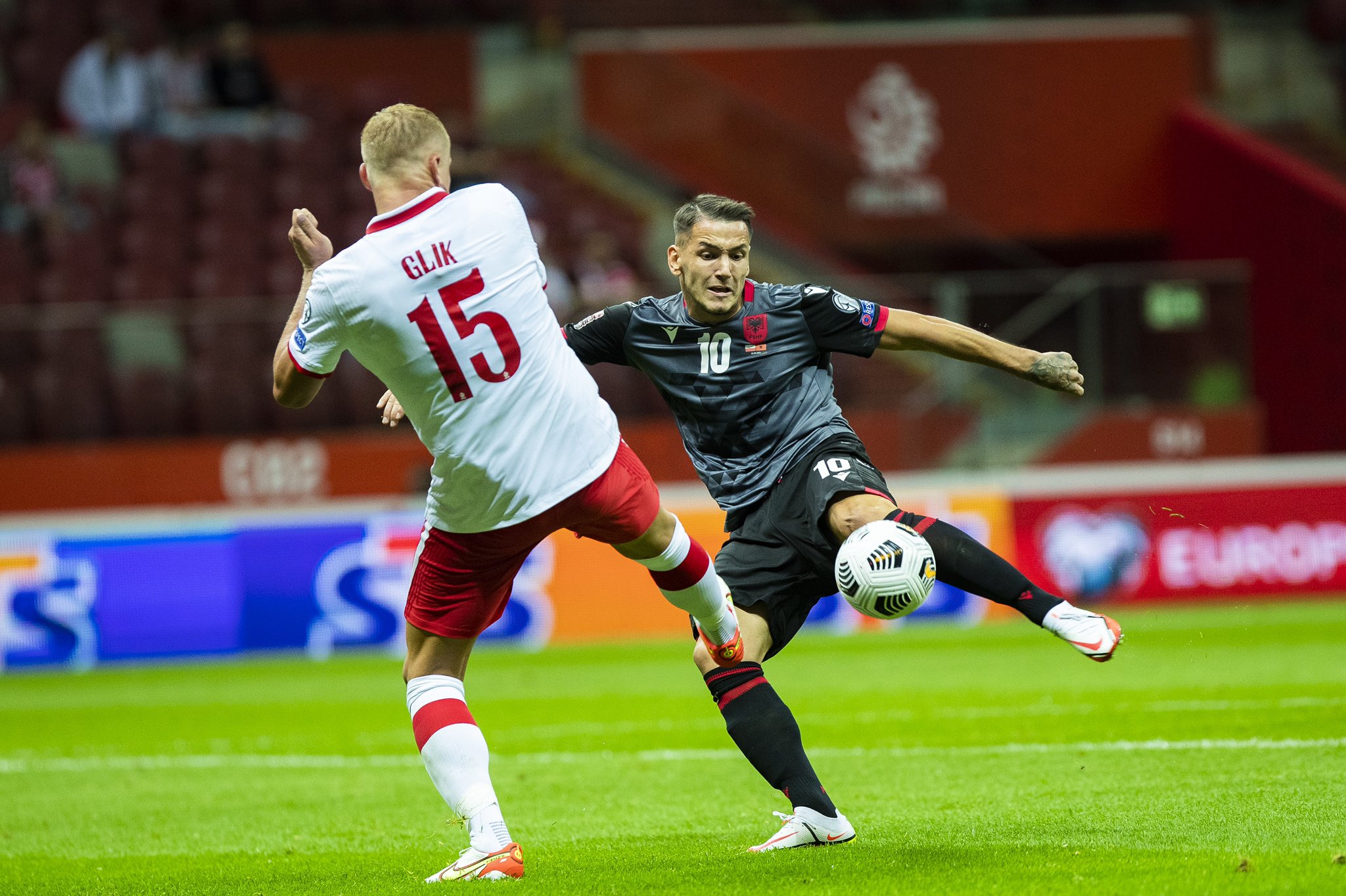 Albania moved to second place in the European Group I of World Cup Qualifiers, after winning 1:0 win against Hungary in Budapest on Saturday evening.
Armando Boja scored in the 79th minute, hitting home after skilfully dribbling through several Hungarian players.
Albania has now 15 points, railing England which tops the group on 19 points. Poland sits at third on 14 points, followed by Hungary on 10 points, all after seven games.
Albania plays next Poland at home on Tuesday.