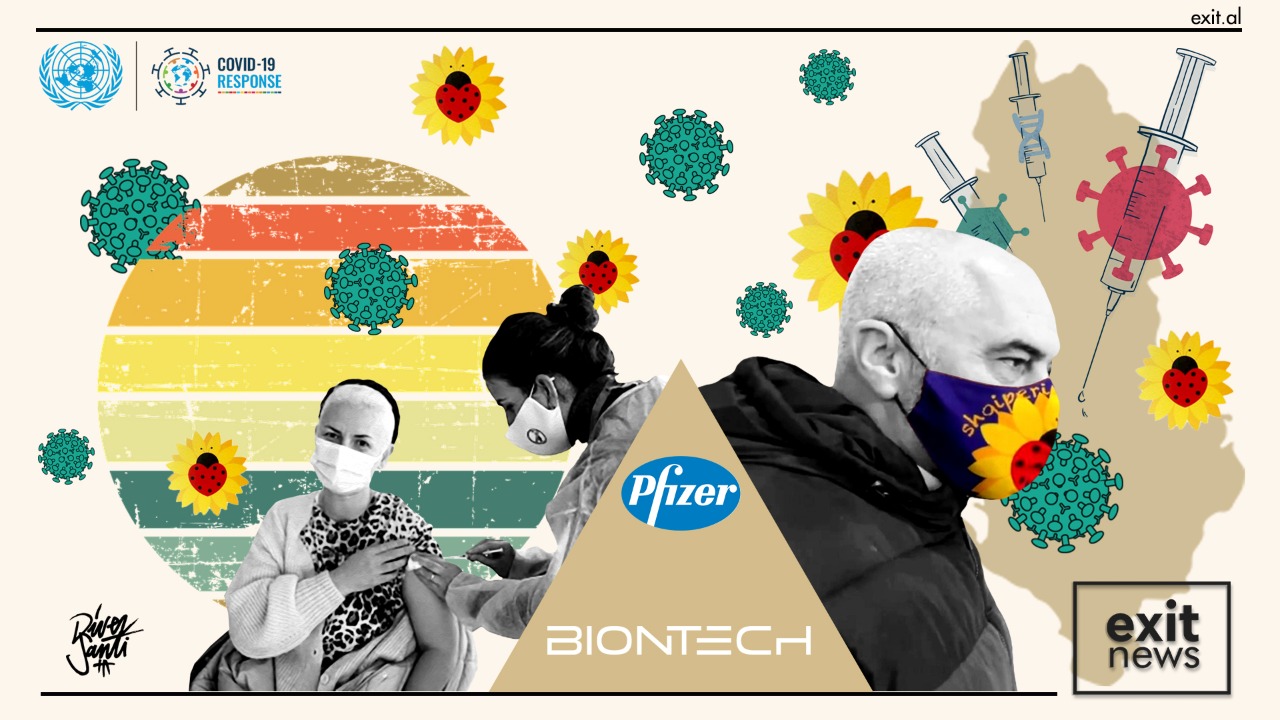 Albanian Prime Minister Edi Rama assured that Pfizer will continue to supply Albania with vaccines in 2022, after announcing that 500,000 more doses of the vaccine would be arriving mid-October.
Rama made the announcement on Monday, during a visit to a Tirana vaccination center with Pfizer's CEO, Albert Bourla, who is currently in Albania.
"[Pfizer] has guaranteed us that another deal with Pfizer for next year is certain," said Rama.
Albania paid €6 million for its latest deal with Pfizer. To date, Albania has received 2,074,560 doses of the vaccine, between Pfizer, AstraZeneca and Coronavac.
While vaccination is open and free for everyone over 18, only 833,070 Albanians have been fully vaccinated so far, roughly 29% of Albania's 2,8 million population. 1,795,351 vaccines have been administered in total.