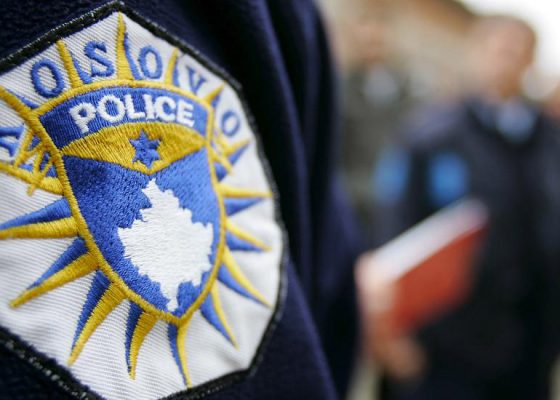 Albanian and Serbian journalists were obstructed in Mitrovica, Kosovo on Wednesday (13 October), after Kosovo Serbs intervened in a Kosovo police operation to bust a smuggling ring.
Police launched the operation in Prishtina, Peja, South Mitrovica and North Mitrovica – the latter inhabited by a Serb majority. As the police were carrying out their operation and checking for potentially smuggled goods, the Kosovo Serbs prevented them from continuing.
Journalists from KoSSev, T7, Klan Kosova, RTV Dukagjini, ATV, and Kanal 10 were prevented from carrying out their journalistic activities. Ivan Mitic from KoSSev was threatened and told to stop filming.
Others reported being chased by cars, suffering harassment and being told to delete footage.
Çlirimtar Morina, journalist of media T7, said that "the situation is a reflection of how the citizens feel about journalists and media".
"The environment for doing our job is harsh, and today was a proof of that. Our duty is to inform you, but today our lives were endangered just because we were doing our job", he said.
Xhemajl Rexha, president of the Board of the Association of Journalists of Kosovo, said that "AJK is alarmed with what our colleagues had to go through today".
"Reporting from riots and tensions in the north of Kosovo is always difficult, but today journalists and media operators from both Albanian and Serbian language media were attacked and pressured by local protesters. As their lives were put in danger during the time of reporting, we called urgently on Kosovo Police to protect them. AJK is in close contact with authorities to ensure a safe environment for journalists to do their work", he said.
Kosovo Serbs also injured 10 police officers during the operation.
Kosovo police chief Samedin Mehmeti said they seized considerable amounts of smuggled goods in the four cities, arrested eight people and 10 more are on the run.
As a result of attacks against the police, including with automatic guns and hand grenades, 10 officers of Albanian, Bosniak and Serbian ethnicity were injured.
They also burned at least two cars and blocked the city's main roads.
In response to the situation, Serbian President Aleksandar Vucic rushed to Raska city, near the border with Kosovo, and met with Kosovo Serbs in a military compound to express his government's support.
The government of Kosovo said the fight against smuggling in the country will continue with more operations of the same nature.