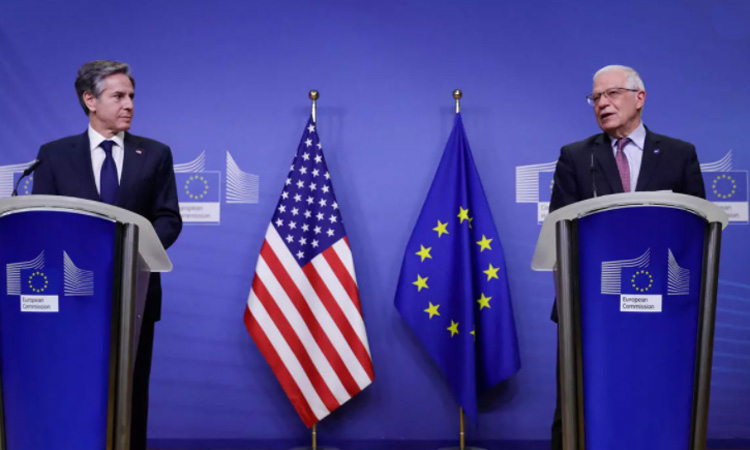 The United States and the European Union have committed to bolster their support of the Western Balkans in their path towards accession, per a joint statement.
The statement follows a recent meeting between US Secretary of State Antony Blinken and High Representative Josep Borrell.
It reiterated that the Western Balkans "belong in the European Union," and stressed that Albania and North Macedonia are ready to begin accession talks. This was also confirmed by the European Commission's annual report on both countries.
Furthermore, the US and EU confirmed their support for "the territorial integrity of Bosnia and Herzegovina," declaring that they "have serious concerns about increasingly divisive rhetoric in Bosnia and Herzegovina."
Recently, Bosnian Serb leader Milorad Dodik has lauded Serbia's idea of creating a state to include all Serbs living in Southeast Europe. In the past, he has also called for the dissolution of the federal state of Bosnia and Herzegovina and for its Serb constituency to join Serbia.
With regards to Serbia and Kosovo, the parties stressed the importance of the EU-facilitated dialogue, especially after the recent escalation in tensions at the border.
"We encourage both parties to engage in continued and sustained de-escalation and avoid actions that threaten stability," reads the statement.