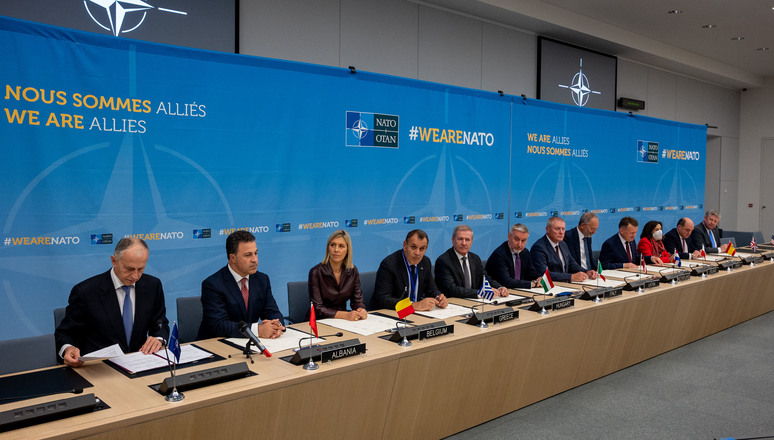 Albania, along with 10 other NATO Allies has signed a letter of intent to provide protection and support relating to chemical, biological, radiological, and nuclear (CBRN) defence, during the alliance's meeting on Thursday. 
The CBRN Protection Equipment will establish a framework for the provision of individual equipment and collective protection systems. Participating countries, including Albania, will be able to equip their forces with standardized protective gear in a cost-effective way.
Albania, a NATO member since April 2009, signed up along with Greece, Latvia, Hungary, the UK, the US, and others.
CBRN measures are those taken in cases where chemical, biological, radiological, and nuclear hazards are potentially present. They typically consist of protection, avoidance and mitigation. Under the new plans, allies will be able to detect CBRN agents in a faster and more effective way.
It will also facilitate cross-border collaboration, particularly in the cases of training sites, biological laboratories, and sharing knowledge and skills.
A NATO press release states "this arrangement will improve participants' preparedness for future CBRN contingencies.
The new project is a part of a growing portfolio of NATO projects designed as a response to key capability changes for the alliance.