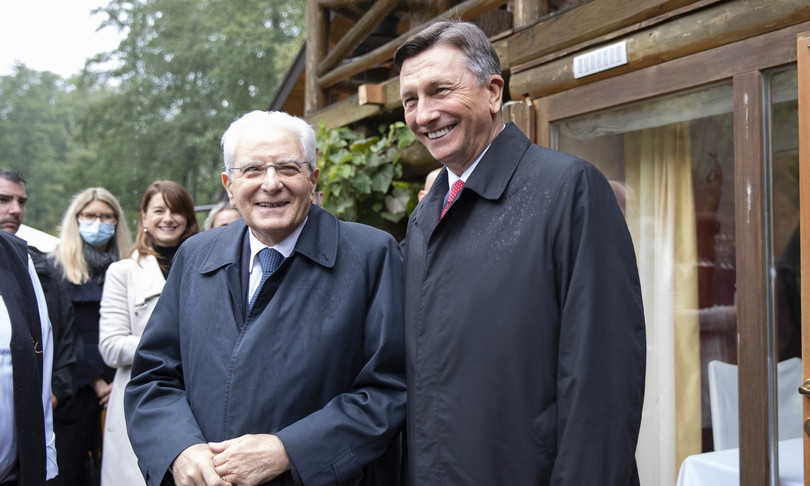 Italian President Sergio Mattarella said the European Union cannot be considered complete without the Western Balkans.
On Thursday, Mattarella visited the border between Italy and Slovenia to celebrate the appointment of the cities of Gorizia and Nova Gorica as co-European capitals of culture for 2025.
During his visit, Mattarella said that the EU 27 should put aside "unreasonable" hesitations and welcome the Western Balkan six into the Union.
"Because of their history, their culture, their values, [the Western Balkans] are an integral part of Europe, which is their past and the horizon of their future," he said.
All Western Balkan countries are in limbo with regard to EU accession.
Shortly before EU representatives met with Western Balkan leaders in Slovenia to renew their pledge towards enlargement, several leaks from inside the Union revealed that some members thought enlargement could no longer be guaranteed.
Ultimately, EU leaders renewed their pledge at the end of the summit, but gave no timeframe for accession.
On Thursday, European Parliament Rapporteur for Kosovo, Viola von Cramon, harshly criticized the Union for its lack of commitment to enlargement.
Von Cramon described the Slovenia summit "a parade of hypocrisy," and called for a "fundamentally different Western Balkan policy."
Amongst her demands were granting visa liberalization for Kosovo, opening accession talks immediately with Albania and North Macedonia, and reinforcing the EU presence in Bosnia and Herzegovina.