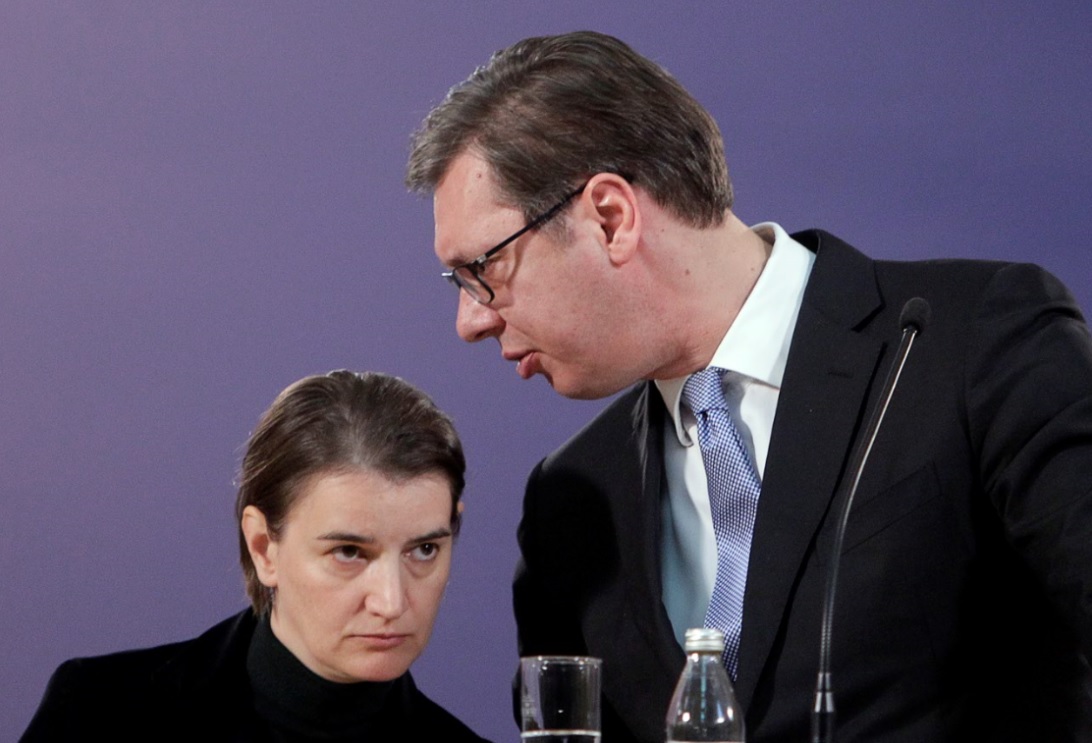 Serbian Prime Minister Ana Brnabic talked about a plot to murder President Aleksander Vuçiç, during an interview to Serbia's Pink TV on Sunday.
She said that the attempt on Vuçiç life "was in the making for a long time" and was planned to take place last January during the unveiling of an historical monument in Belgrade.
Brnabic did not provide details about the plot and its organizers, but alleged that "parallel structures in the Ministry of Internal Affairs" were created to assist the operation.
She also accused unspecified "tycoon media" for waging a character assassination campaign to dehumanise President Vucic and falsely connect his family to organised crime, in the period leading to the planned murder attempt.
Brnabic claimed that the wiretapping of President Vučić, which was revealed last January, was part of such attempts.
Serbain Prime Minister stated that relevant agencies are "dealing with the matter", and promised that all those involved will come before justice, despite of their position of power.