Kosovo has the highest vaccination rate in the Western Balkans, despite being the last to start immunizing its population.
47% of Kosovo citizens have received at least one dose of the vaccine, and roughly 38% have been fully vaccinated.
This puts Kosovo ahead of Serbia and Montenegro, that have administered at least one dose of the vaccine to 45% and 40% of their populations respectively.
Albania is second from last with 34.5%, while Bosnia and Herzegovina trails behind with 23%.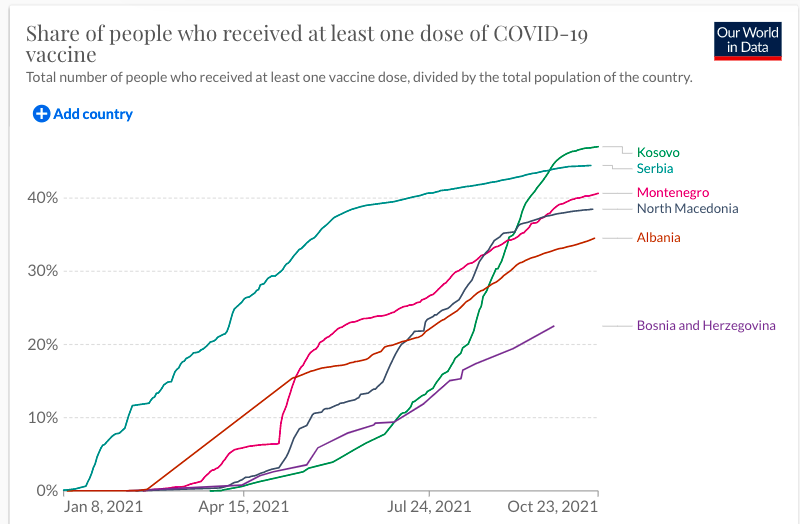 Kosovo saw a significant decrease in the number of active cases and deaths over the past two months, after implementing strict anti-pandemic measures starting in late August. Kosovo residents can only attend indoor events and visit restaurants and cafés if they had been vaccinated, or could show a negative COVID-19 test.
On Sunday, there were only 13 positive cases and no deaths.
Comparatively, Albania registered 444 new positive cases and four deaths on Sunday alone.