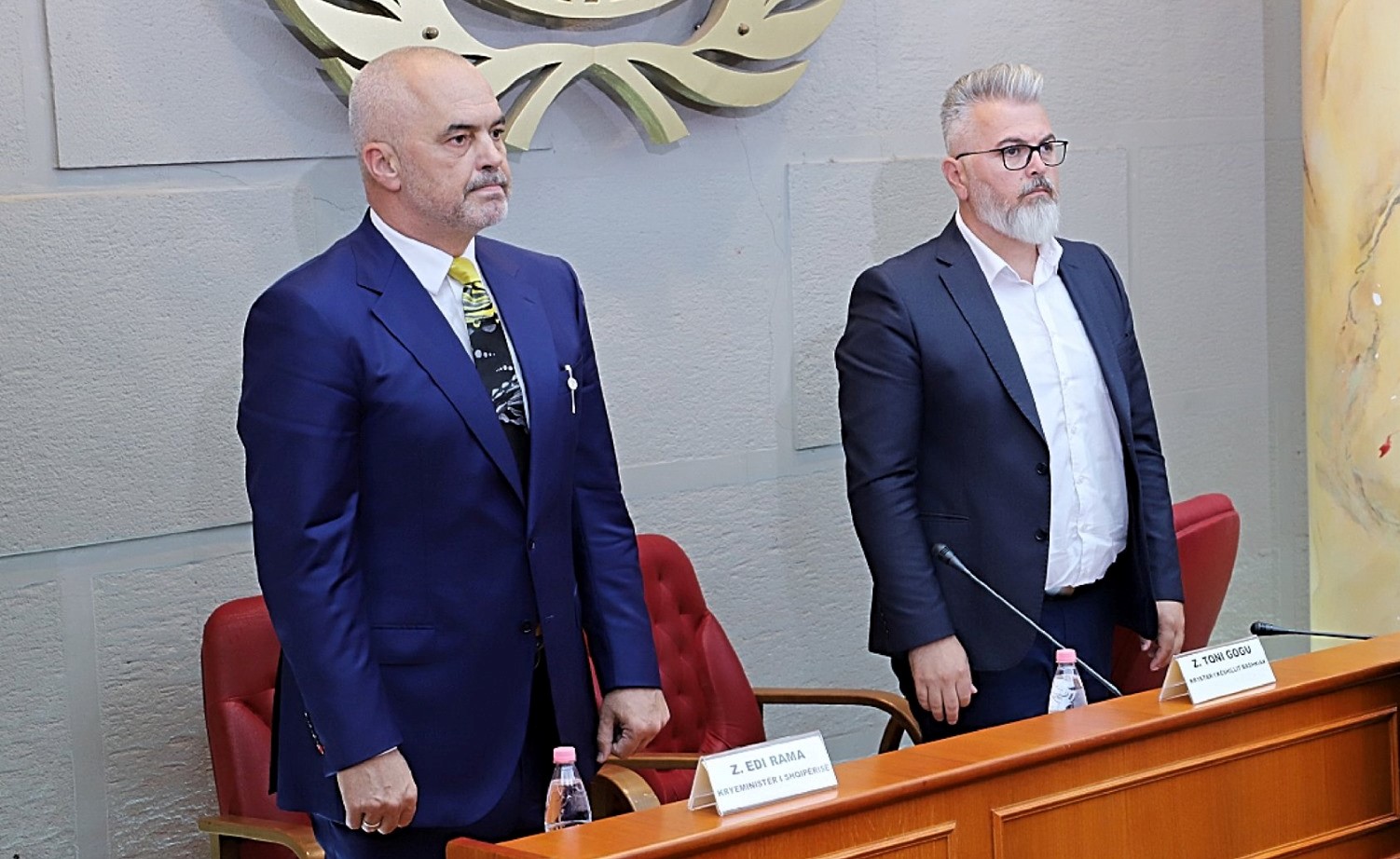 On Wednesday, the ruling majority boycotted the meeting of the committee of inquiry on the April 25 elections for the third time in a row.
This time, Socialist MPs' boycott came after their request to debate committee regulations was voted against. 
The head of the committee, opposition's Enkelejd Alibeaj, demanded for the meeting to continue with the remaining members. However, Lefterie Luzi, a parliament employee tasked with supporting the work of committees, demanded that MP Alibeaj end the meeting for lack of a quorum.
Alibeaj asked parliament guards to take the employee out of the committee meeting room, and warned that she would press charges against Luzi and parliament administration if they cut the live broadcast.
Nevertheless, they did cut the broadcast.
The committee was established upon a request by the opposition one week ago. It has 3 months to investigate the possible illicit engagement of central and local public administration in the April 25 general elections.
The opposition maintains that the government of Edi Rama, who won a third term in office, embarked on a "electoral massacre" during the electoral campaign and on election day.
In the first two majority boycotts of the committee meeting last week, the Socialists claimed to have not been aware of the schedule, and to have been prevented from introducing amendments to the regulation.
Following the third boycott today, Alibeaj accused the majority of having planned to undermine the work of the committee by attempting to change its regulation in order to prevent it from calling Rama as a witness, and from demanding public institutions to present the Committee with requested documents that would allegedly prove the rigging of elections.