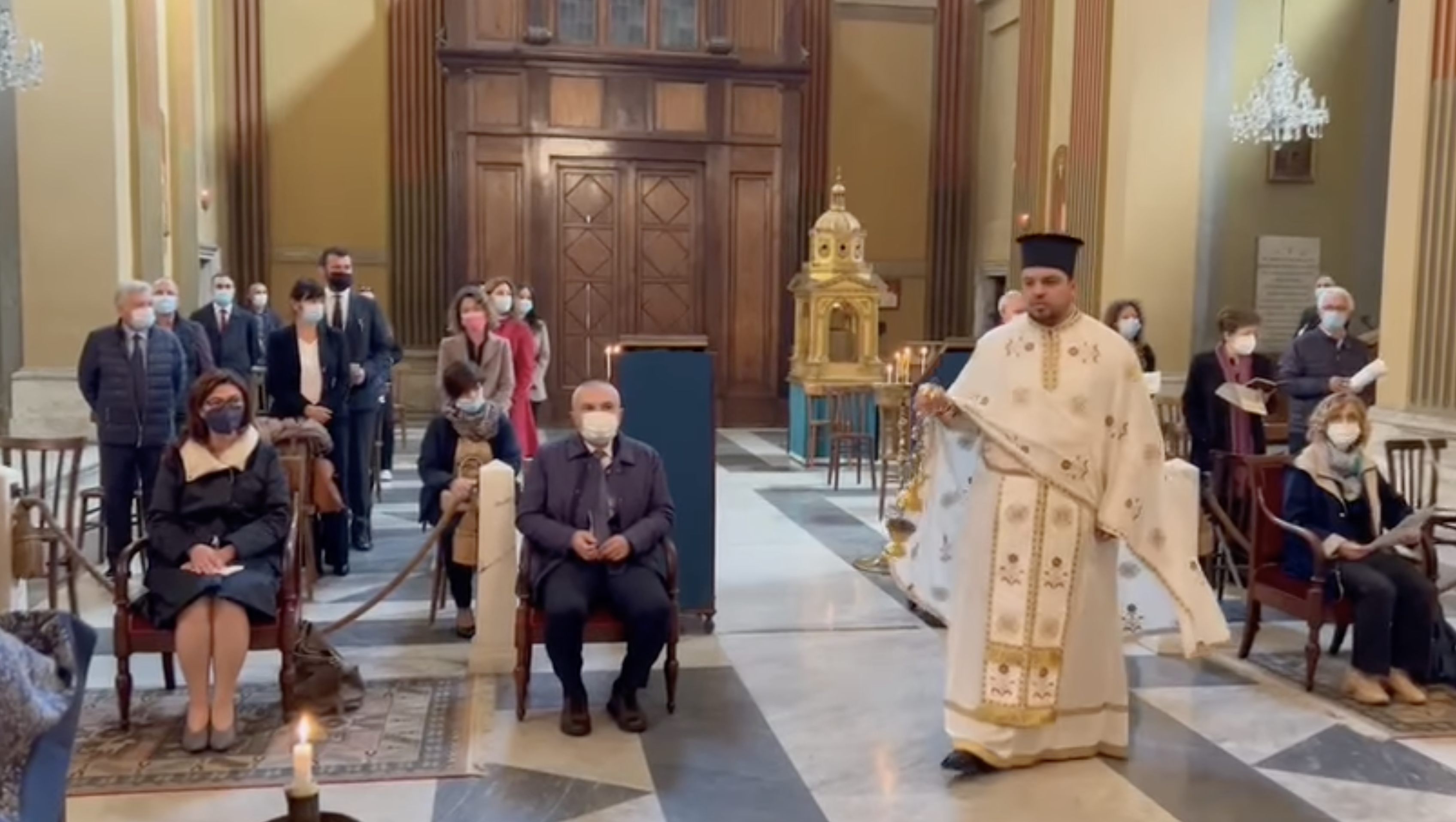 "It is a special feeling [to hear] preaching in Arbëresh, the language of our National Hero Gergj Kastrioti Skanderbeg," wrote in his Facebook page President Ilir Meta, after participating in the Sunday's mass of the Saint Athanasius Orthodox Church in Rome, Italy.
Meta said that he commended the clerics of the church for preserving through centuries the Albanian language, which is national treasure for Albanians all around the world.
Meta is paying a visit in traditional Arbëresh settlements in South of Italy. On Saturday he was in the Commune of Montecilfone, in the Molise Region.
Arbëresh are Albanians who migrated from their native lands in the eastern part of Adriatic, including present-day Albania, during the second part of the 15th Century to escape the Ottoman invasion. Many of them have kept the language and tradition of their ancestors.