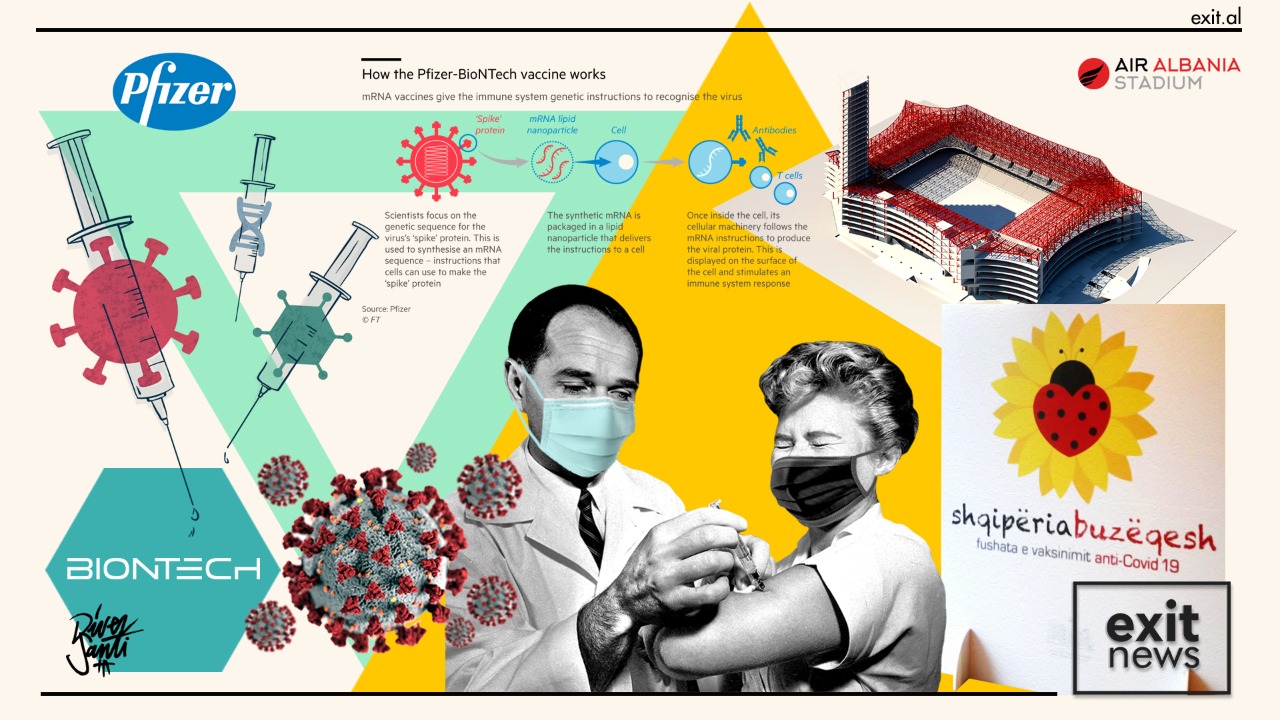 Another 74,880 doses of the Pfizer anti-COVID vaccine have arrived in Albania on Wednesday (10 November), according to Minister of Health Ogerta Manastirliu.
The delivery, she said, is the second part of a contract signed directly with the vaccine producer. She emphasised that the doses would be used to advance the vaccination plan in the country.
Earlier this month, Manstirliu announced she wanted 100% vaccination by next Spring, a figure that seems unattainable as the current fully vaccinated rate is just 31.72%.
Some 2,571,840 vaccines have arrived in Albania since the first vaccination was given in January of this year.
In the last 24 hours, 770 cases of COVID-19 have been confirmed, four people have died, and 182 are hospitalised. This brings the total number of reported cases to more than 190,000, although the actual number is expected to be much higher. 
Vaccines are available for everyone over the age of 16 through walk-in vaccine centres. Those aged 12 and above, if they have health problems, parental consent, and a doctors recommendation, are also entitled to be vaccinated. Boosters are also available for those over the age of 60.
The government has mandated vaccination for teachers, students in universities, police, healthcare workers, and pharmacists.
Analysis: Ex-Communist Countries and Their Chronic Distrust of Vaccines