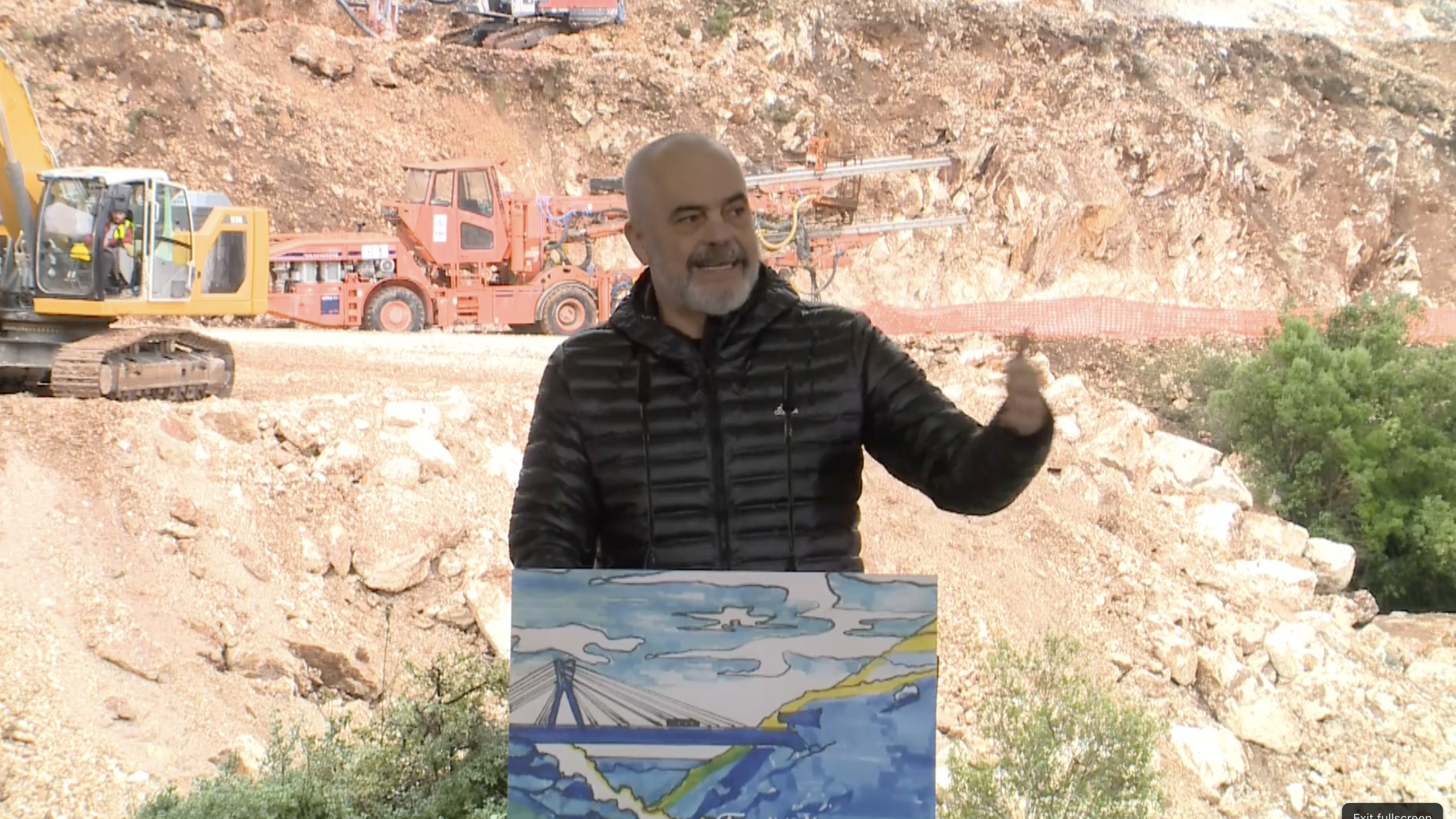 Works on the construction of the Llogara tunnel are officially under way. In a carefully staged ceremony, Prime Minister Edi Rama broke the ground on Sunday afternoon.
The 5.9 km long tunnel, on the road between Vlora and Saranda along the southern part of the Albanian Rivera, is planned to cost about ALL19 billion (about €155 million). A consortium of two Turkish companies was awarded the contract in October, and are expected to complete the works by the end of 2024.
With the soon to be completed Vlora by-pass road, the tunnel will ease the traffic in one of the most congested and slow roads in the country, especially during the summer.