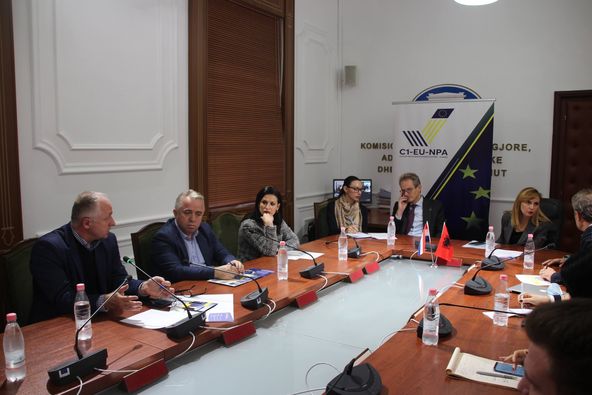 Albanian civil society will support accession talks between Albania and the EU through a project financed by the Embassy of the Netherlands in Albania, and with the support of the Albanian Parliament.
On Monday, representatives from four NGOs (the Center for the Study of Democracy and Governance, Albanian Helsinki Committee, Albanian Institute for Political Studies and Albanian Institute of Science), Dutch Ambassador Reinout Vos, and members of the parliamentary committee for EU integration, met in a roundtable to discuss the project and its implementation.
The project will focus on the Cluster One chapters, otherwise known as the Fundamentals Cluster. It includes chapters on the judiciary, freedom and security, as well as public procurement, financial control, and broader economic criteria.
The aim is for Civil Society organizations to support public institutions that are engaged in Cluster One negotiations with the EU through their expertise, strengthen accountability and engagement by stakeholders and relevant professionals, and reinforce the role of CSOs in the overall negotiation process.
During the roundtable, Vos confirmed that the Netherlands wants Albania to begin its first intergovernmental conference as soon as possible.
He also said that the project will help speed up Albania's EU integration, engage civil society in the process, and help turn technical information produced by bureaucracies into easily understandable messages for the public.
The project is expected to last 30 months and the NGOs involved will report on their progress every three months.
While currently four NGOs have partnered up in the implementation of the project, others are welcome to contribute.