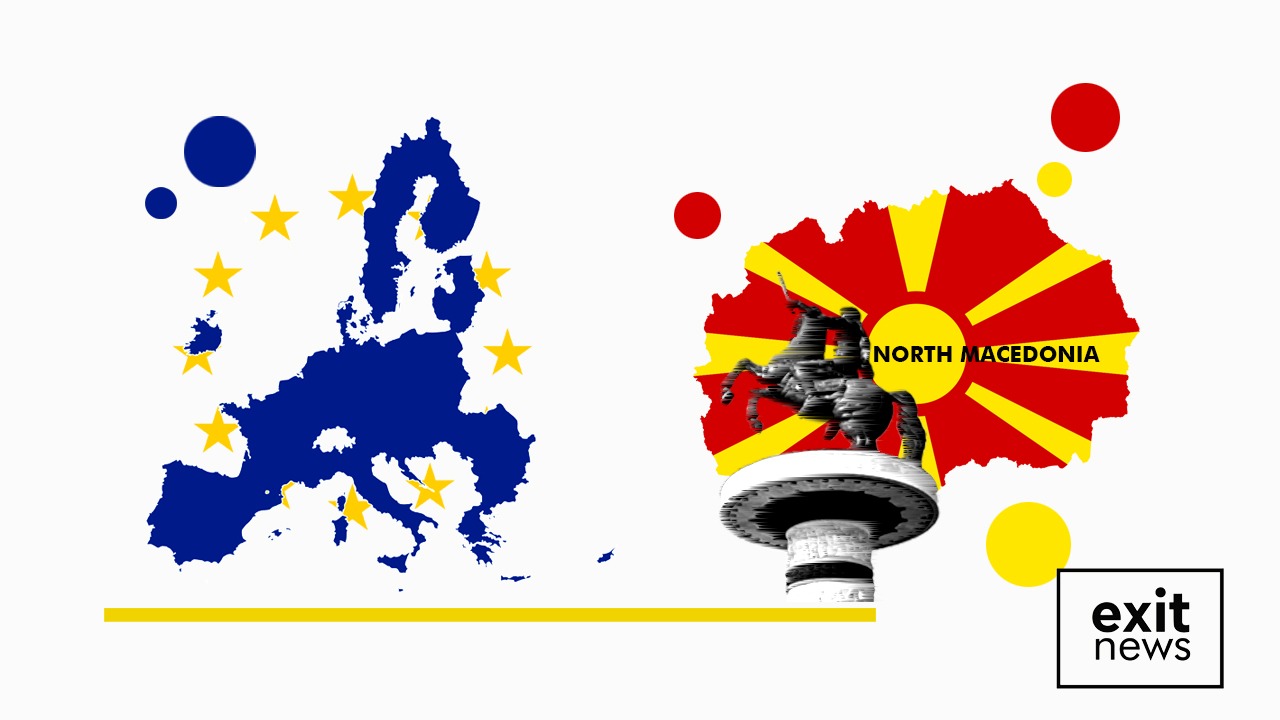 Following Sunday's election in Bulgaria, Macedonian special envoy for talks Vlado Buckovski has spoken of high hopes of finding common ground with the possible new government, likely to be headed by Kiril Petkov and with Foreign Minister Daniel Lorer.
In the third parliamentary election this year, Bulgarians voted for a new centrist party, hoping to end months of deadlock. The 'We Continue The Change" party, launched just two months ago by two Harvard-educated entrepreneurs, won 25.5% of the vote, following two previously inconclusive polls.
Buckovski told Slobodan Pechat that "Lorer has exceptional knowledge and is his (Petkov's) closest associate. He was in his office when he was caretaker economy minister. He is Jewish and graduated from Tel Aviv University. He is said to have experience in negotiating, and he is the ideal person for a solution (of the problem)."
Furthermore, before the elections, Petkov told EURACTIV Bulgaria that he wanted a more pragmatic and dialogue-driven approach to North Macedonia. His party proposed that negotiations with Skopje include business people and scientists.
Petkov said, "we need to enter real negotiations which have not happened so far." He added that Lorer would be ideal to lead negotiations as he is a "venture capitalist that speaks six languages and negotiates all his life."
He also said they would demand that Skopje protects the rights of the Bulgarian minority but added a change to the Constitution would not be necessary as "it will become complicated."
In October, Bulgarian President Rumen Radev said Bulgaria would lift the veto if certain conditions were met.
Bulgaria Could Lift North Macedonia Veto by November Pending Three Conditions
"As long as our compatriots are subject to a subtle erasure of their identity until their fundamental rights are suppressed, and they are not fully integrated into the Republic of North Macedonia along with other parts of the population, there is no way for us to say 'yes' to starting negotiations," the Bulgarian president said, as reported by Euractiv.com.
The three demands laid down by Radev are that Macedonian Bulgarians be included on an equal footing in the constitution. Serbs, Albanians, Turks, Bosniaks, and Roma are currently mentioned, but Bulgarians are not.
Secondly, for the Macedonian census to reflect the self-identification of Bulgarians. Thirdly, he said North Macedonia must recognise a "historical truth" and that textbooks in the country's schools should not include hateful language.
With a new government in place, these three conditions may not apply, and lifting the veto could occur sooner. This would be good news for Albania, whose accession path is tied to Macedonia's.
Last week, the Dutch Prime Minister on a visit to Albania said that Albania's EU accession is tied to the outcome of the Bulgarian elections.
"In order [for Albania] to hold its First Intergovernmental Conference, it is essential that the issues between Bulgaria and Northern Macedonia be resolved. I hope this happens. You have done a lot. To be fair, [Albania] has made the right amount of progress," Rutte said.
In June this year, the General Affairs Council of the EU failed to reach an agreement on starting EU accession talks with Albania and North Macedonia. Bulgaria's veto on North Macedonia made a unanimous decision of the 27 ministers of foreign affairs impossible, penalising Albania.
Rama thanked Rutte for his mediation with Bulgaria and expressed his hopes that the issue would be resolved when the European Council meets in December.
Rumours have surfaced, however, that not all EU Member States are happy with the prospect of Albanian accession and that the unanimous vote in favour of Albania could have been a diplomatic move in the knowledge the Bulgarian veto of North Macedonia would prevent further progress.
Meanwhile, North Macedonia is struggling with its own internal turmoil following a loss of the local elections to opposition party VMRO-DPNE, a party believed to have a less than EU-friendly stance.
After results came in, Prime Minister Zoran Zaev said he would step down but didn't and then did a U-turn on the decision, pledging to stay in power for the sake of stability. Meanwhile, the opposition called a no-confidence vote which failed as half of the parliament refused to turn up and an MP was temporarily 'missing'.
As EU hopes and goals seem less and less tangible, the leaders of North Macedonia, Serbia and Albania continue to pursue their Open Balkan initiative to facilitate free trade, movement, and even residence between the three countries. Kosovo, Bosnia and Herzegovina and Montenegro have refused to take part due to fears it will impact their EU path.