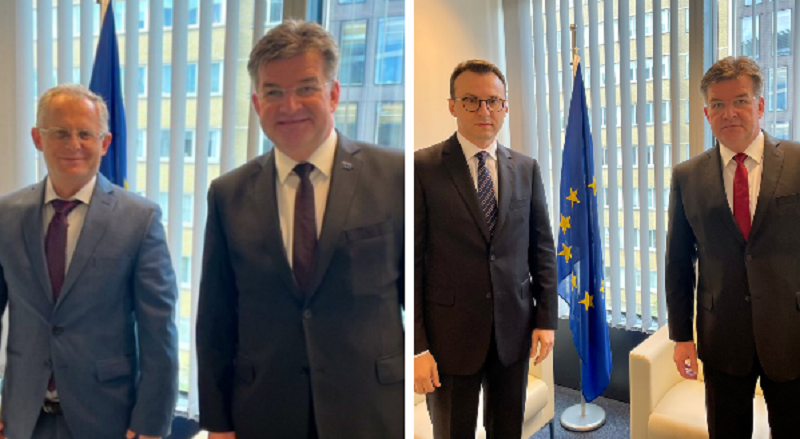 There will be no dialogue between the negotiating teams of Kosovo and Serbia this time around after they failed to agree on the topics to be discussed.
EU envoy Miroslav Lajcak met separately several times with the two teams in Brussels on Tuesday and Wednesday but to no avail. 
The Kosovo negotiating team demanded to discuss the issue of nearly the 1,600 Albanians who are still missing from the 1998-99 war with Serbia. It refused to have the dialogue focus on Serbia's demand – the establishment of the Serb-only association of municipalities which would have executive powers.
An agreement between the two countries was reached in Brussels in 2013 for Kosovo to establish such an association, but its constitutional court ruled it unconstitutional, arguing it would practically amount to a second government.
While it has not implemented dozens of other agreements signed, Serbia insists for this association to be established.
Kosovo's government maintains that the association would make the country dysfunctional, similar to Bosnia and Herzegovina.