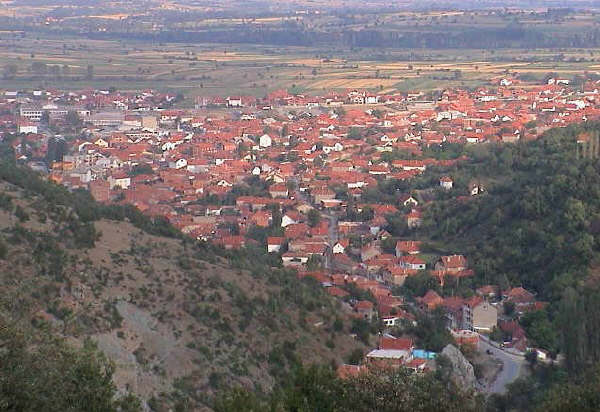 Ragmi Mustafi, one of the leader of Serbia's ethnic Albanians, has denied government claims that he has agreed with authorities that Albanians' residential addresses are not being removed from the country's civil registry after being marked as passive.
Last week, Serbia's Minister for Human and Minority Rights Gordana Comic defended the government application of the law, stressing that this was also agreed by the National Council of Albanians (NSA).
In a post on Facebook, NSA leader Ragmi Mustafi denied Comic's claim, arguing that the opposite had happened in a meeting with the minister the day before.
"As in all other meetings, I reiterated yesterday that putting residential addresses in a passive mode based on ethnicity is unacceptable, and that all Albanians' addresses that have been unjustly classified as passive must be reinstated," Mustafi wrote.
In May 2020, researcher Flora Ferati-Sachsenmaier drew attention to the issue in an article for Exit News. She argued that the Serbian government is systematically removing Albanians from the civil registry in the predominantly Albanian municipalities of the Presheva Valley.
Authorities verify if the persons are living at the address they declared, and in case they are not, their residential address is classified as "passive", and then removed from the registry if no one complains within eight days.
Researchers and independent organizations argue that the law is disproportionately applied to Albanians, a large number of whom migrate to work elsewhere due to the poor economic and social conditions provided in their area by the Serbian government.
Removal from the civil registry results in loss of the right to renew documents, which in turn excludes citizens from a number of rights, including the right to vote, and receiving public services such as education and health.
The issue was highlighted as "ethnic cleansing" by the Helsinki Committee for Human Rights in Serbia in a 2021 report.
"Not only does this suspend the civil rights of Albanians, but it is a very specific measure of administrative ethnic cleansing," they stated.
In the municipality of Medvegja, residential addresses of more than 4,000 Albanians were removed from the registry, reducing Albanians' number to only about 500 people. The Serbian government is now focusing more intensively on the other two municipalities with an ethnic Albanian majority – Bujanovc and Presheva, the report says.
Member of European Parliament Viola von Cramon, who is responsible for reporting on Kosovo, called on the European Union in January to "urgently" address the issue.
In a resolution in March, the European Parliament stated that it was "deeply worried about the allegations that the Serbian authorities are abusing the law on the residence of citizens and the 'passivization' of residential addresses of citizens of Albanian ethnicity living in southern Serbia in a systematic and discriminatory manner; calls for independent and thorough investigations into these allegations and on the Serbian authorities to cease all discriminatory practices and targeting."