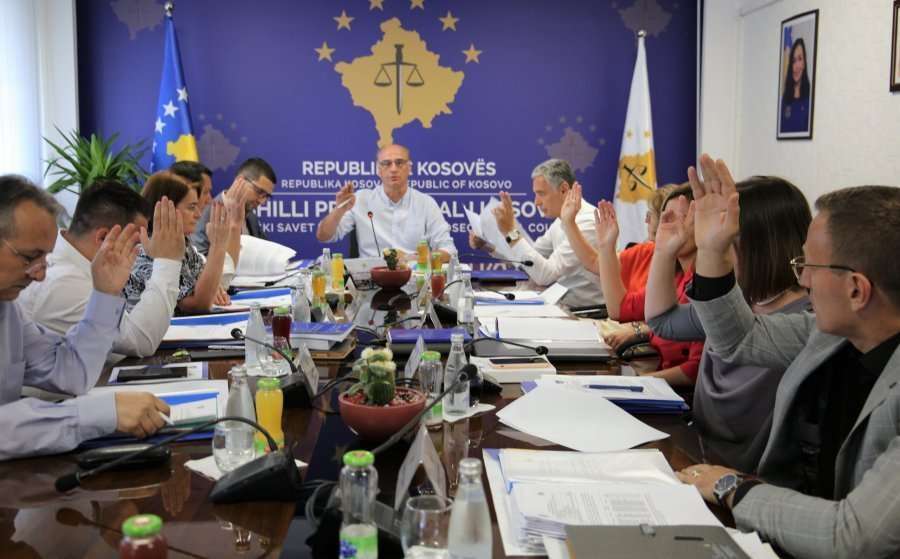 The Kosovo Judicial and Prosecutorial Councils have boycotted the joint meeting with the government to draft legislation on vetting all judges and prosecutors in the country.
In September, the Ministry of Justice presented the government with experts' proposals on the vetting, after six months of work led by Deputy Minister Nita Shala, also attended by representatives of justice institutions.
The main of the five proposals entailed constitutional changes and approval of new laws. Five vetting panels would be established – three for judges and two for prosecutors. Decisions for each subject vetted would be public.
The government passed the proposal in October, and it planned to begin work to draft legislation and detail the reform.
However, the Judicial Council and Prosecutorial Council reject being vetted by external institutions, claiming that they should organize and lead a vetting process without any interference from parliament. They accuse the ministry of not sharing the final draft-proposals before the government approved the document.
The government denies the claim, arguing that both institutions have been participating throughout the six-month work of drafting the proposals.
Opposition by the two institutions to the ruling majority's work to reform the system intensified after the European Commission's progress report on Kosovo in October, which raised "serious concerns" over the plan.
"[…] the potential introduction of a one-off full re-evaluation of all prosecutors and judges is a source of serious concern," the report noted. "Such a process should be considered only as an exceptional measure of last resort, once all existing tools and mechanisms to ensure integrity and fight corruption of judicial officeholders have been exhausted," it added.
The European Union has been a staunch supporter of a similar but much more robust reform in Albania, which decimated judges and prosecutors in the system, and left the country without functioning highest courts – Constitutional and High Courts – for over two years.
Earlier news on the EU's discouragement of Kosovo and North Macedonia from vetting judges and prosecutors, as well as the EC report itself contradicted the EU's continuous praise of Albania's justice reform and its implementation.
It remains unclear why the European Commission does not encourage Kosovo to carry out the vetting of all prosecutors and judges, whose justice it assesses as "slow, inefficient and vulnerable to undue political influence."
Meanwhile, despite backlash from justice institutions and the EU skepticism, the government has reiterated it will advance the reform and present it to parliament, with the aim to clean the system from corrupt judges and prosecutors and improve administration of justice.