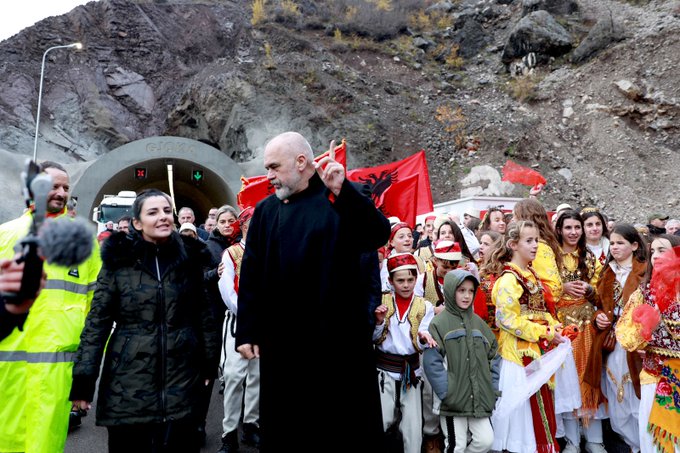 On Monday, Albanian Prime Minister inaugurated a segment of the Arbër Highway, a €250 million project that will connect Tirana to North Macedonia and unlock the northeastern region of Dibra.
Starting Monday at 2 p.m., travelers can reach Dibra from Tirana using the newly-constructed, 71 km highway that stretches along the path an ancient caravan road.
Once work on the North Macedonian's side of the highway is completed, it is expected to shorten the distance of travel between Tirana and Skopje to 210 km.
Nevertheless, the Ministry of Infrastructure has warned drivers to be careful, as a portion of the highway is still under construction.
According to reports by BIRN, inhabitants of the northern town of Klos are worried that the unfinished works will endanger their homes and livelihoods.
The highway was a keystone of Prime Minister Edi Rama's "1 Billion Euro Plan" to invest in Albanian infrastructure through highly criticized public–private partnerships.
Construction of the highway began in 2017, after a Chinese investor pulled back from the project, and construction company Gjoka Konstruksion made in April an unrequested offer to build 69 km of highway and a tunnel.
Read More