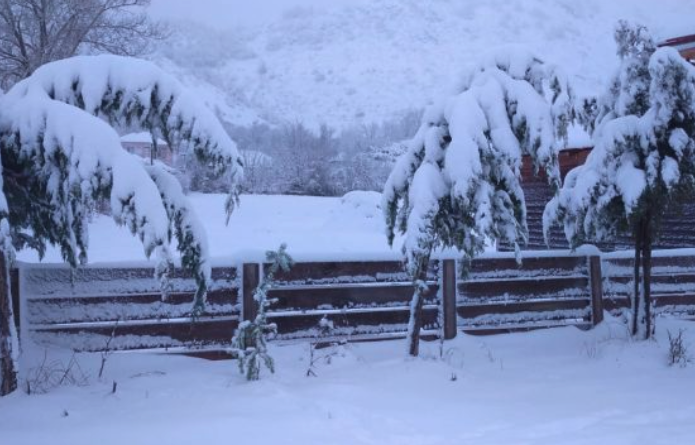 Large swathes of Albania have woken up to snow in the first snowfall of the year. While rain and snow is predicted for Tirana today, it seems unlikely the capital will experience much in the way of heavy snowfall.
But several days of heavy rain have also caused problems in the country. Areas of farmland around Elbasan are underwater while there is additional flooding near Librazhd. Snow has covered mountainous villages to a maximum depth of 40 cm.
Snow has been reported in Korça, leading to problematic situation in several villages including power cuts. Snowplows are working to clear the roads and the authorities have asked drivers to be careful.
In Kruje, snow has been reported in Qafe Shtama to a depth of 5 cm with no reports of serious issues.
While Arbër Highway was inaugurated on Monday by Prime Minister Edi Rama, it is currently closed due to ice and heavy snowfall at Qafe Murrizes.
The situation in Dibra and Peshkopi is also reported to be problematic with snow up to 40 cm and issues with mobility.