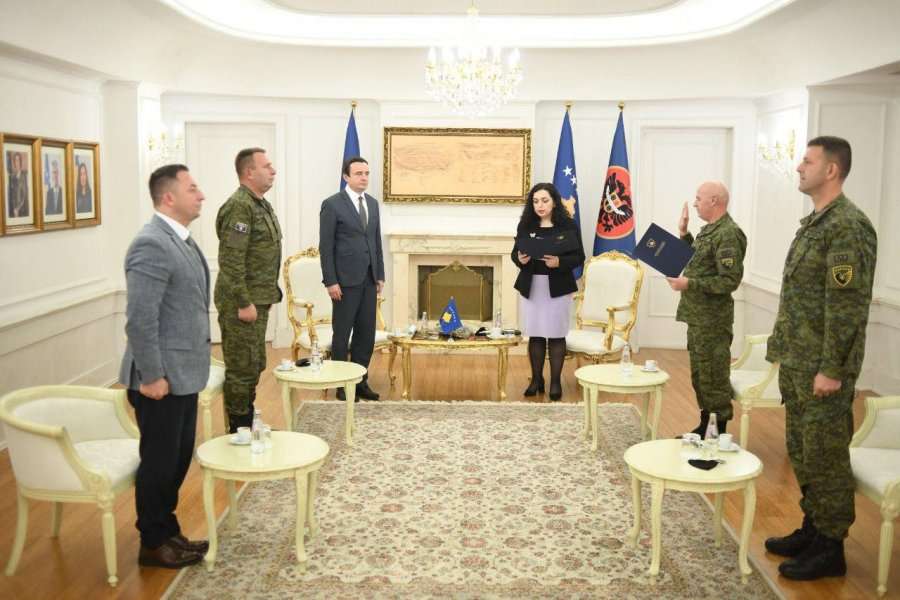 Kosovo President Vjosa Osmani has appointed major general Bashkim Jashari as the new commander of the Kosovo Armed Forces (FSK).
Jashari is the nephew of National Hero Adem Jashari who led the fight against Serbian forces during the 90s as commander of the Kosovo Liberation Army. Bashkim Jashari was recommended for the post by Prime Minister Albin Kurti and the Minister of Defense.
In March 1998, Adem Jashari and 58 members of his family were killed by Serbian forces in their house in Prekaz, including 28 women and children. The event that marked a turning point in Kosovo's struggle for independence.
The family resisted a three-day attack by Serbian forces in what is often seen as the beginning of the end of occupation for Kosovo Albanians.
The only survivor of the attack is Besarta Jashari, who was 11 years old at the time.