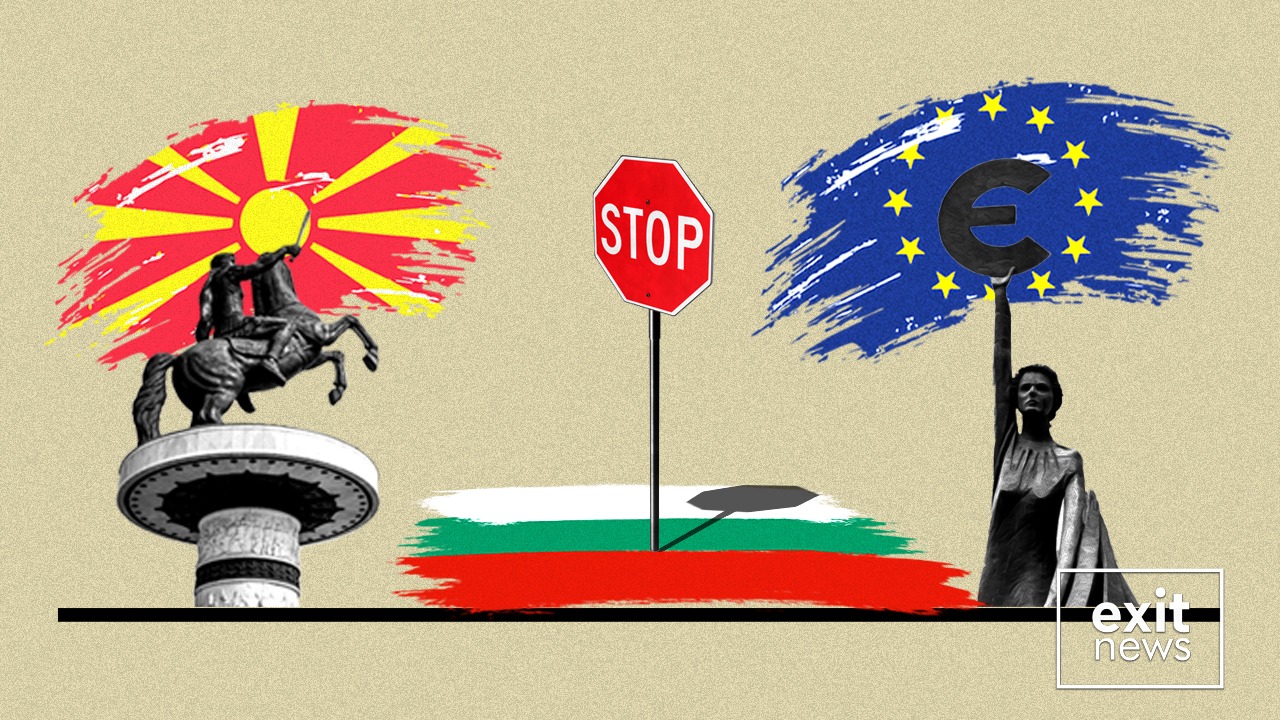 North Macedonia's Deputy Prime Minister, Artan Grubi, believes Bulgaria could be set to greenlight the country's EU accession, suggesting the veto could be lifted.
Bulgaria has refused to allow North Macedonia to progress to the first intergovernmental conference, marking the formal start of accession negotiations over unresolved language, culture, and human rights issues.
Grubi told Macedonian media that he had received information that Sofia could be set to change its stance.
"We are optimistic because we have information. We have full information about what is happening between Skopje and Sofia, and this gives us full confidence this issue can be solved. We are trying at the EU summit on December 14 to get the first positive signals that the door will open for us."
He added his government had prepared an answer to Bulgarian conditions that "we think will be acceptable".
"Our goal is to resolve this issue in January, February, or March next year and in the coming months next year to hold the first intergovernmental conference," he said.
As for the future of the Macedonian government following the crushing local election defeat, Grubi remained optimistic and spoke of an "increase in parliamentary support".
"The local elections are not related to the central government, and the ruling majority is stable. Zoran Zaev is the key figure in Macedonia's European perspective."
Bulgarian President Rumen Radev previously confirmed that his government does want North Macedonia to continue on its EU accession path, noting "it's not complicated" but that certain conditions must be met first.
Bulgaria Could Lift North Macedonia Veto by November Pending Three Conditions
Radev said that the identities of Bulgarians in North Macedonia are being "subtly erased".
"As long as our compatriots are subject to a subtle erasure of their identity until their fundamental rights are suppressed, and they are not fully integrated into the Republic of North Macedonia along with other parts of the population, there is no way for us to say 'yes' to starting negotiations," the Bulgarian president said, as reported by Euractiv.com.
The three demands laid down by Radev are that Macedonian Bulgarians be included on an equal footing in the constitution. Serbs, Albanians, Turks, Bosniaks, and Roma are currently mentioned, but Bulgarians are not.
Secondly, for the Macedonian census to reflect the self-identification of Bulgarians. Thirdly, he said North Macedonia must recognise a "historical truth" and that textbooks in the country's schools should not include hateful language.
Not only are the conditions likely to be a sticking point for Skopje, but any leeway from the Bulgarian side will prove unpopular.
Earlier this week, Bulgaria's EU Ambassador Rumen Aleksandrov said, "unfortunately, the Republic of North Macedonia still does not cover the criteria for conducting the first intergovernmental conference."
He added that "our partners in the Republic of North Macedonia should make specific binding engagements, part of which to be fulfilled in the short-term and the remainder to be included in the requirement of the future negotiations framework. Until that happens, progress in the process of enlargement with the Republic of North Macedonia cannot be expected."
With a new government in power in Bulgaria following the third elections of the year, any move that could prove unpopular, such as lifting the veto, are likely to be avoided, for the time being at least.
On 29 November, the parties of the new four-way coalition agreed to maintain a "unified Bulgarian position" towards Skopje, promising to "upgrade dialogue in a constructive spirit" but stopped short of any suggestion of lifting the veto.