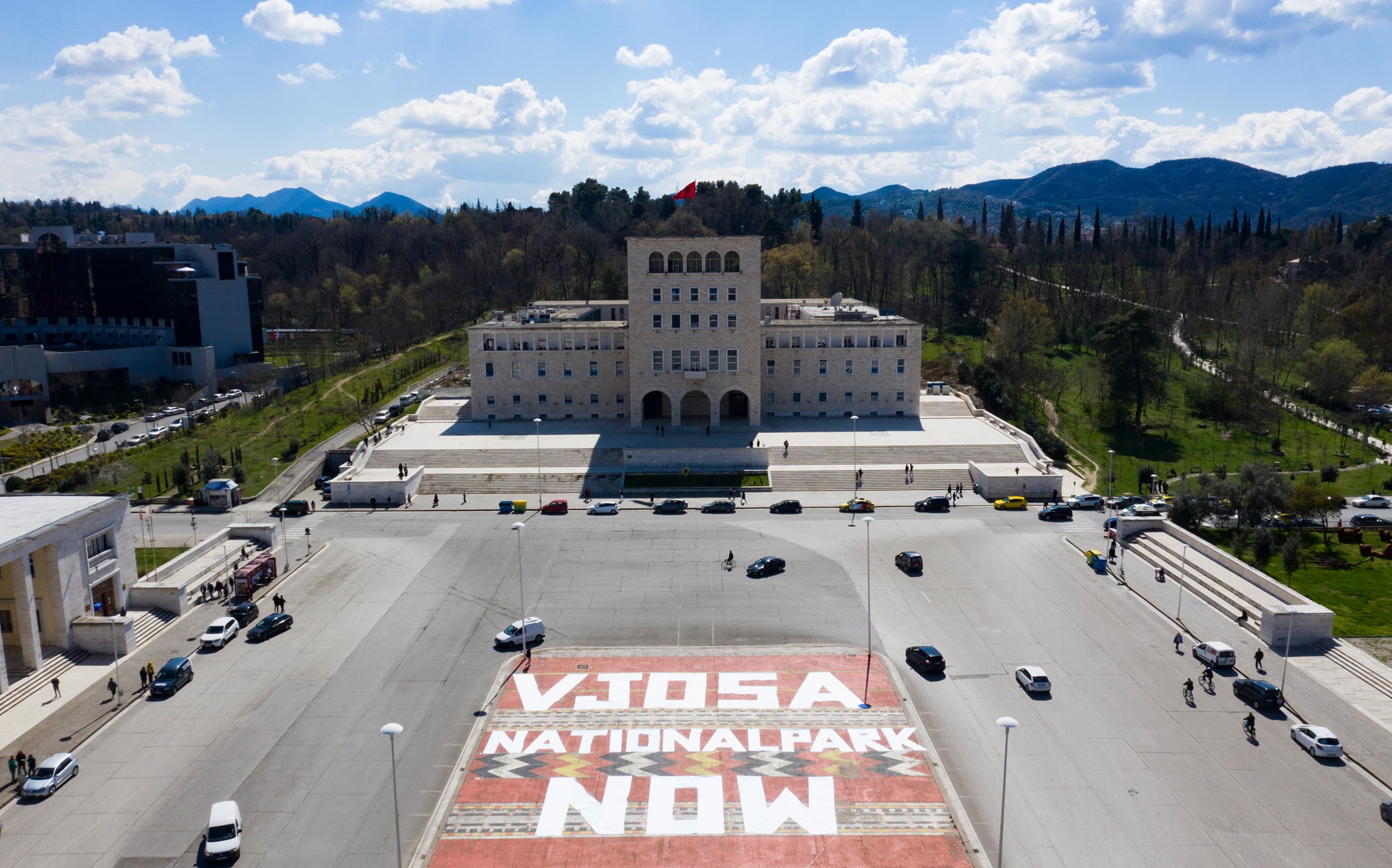 Albania's environmental minister Mirela Kumbaro announced that the government and three environmental organisations have agreed on a "sustainable development model" for the Vjosa, before it is designated a National Park. But the environmental groups involved, say differently.
In a Twitter post, Kumbaro writes, "One month following the synergy [sic] we held with Leonardo di Caprio, we held discussions with three major organisations regarding Vjosa…we agreed that we need a sustainable development model for Vjosa before we move toads the highest scale of protection granted by the status of National Park."
She continued that this model would help around 60,000 people that have built their livelihoods around the river and would protect the many creatures living in the surrounding habitats.
EcoAlbania, who took part in the conversation, gave Exit a statement on the discussions. Olsi Nika reiterated that "since last February, we have submitted an official proposal to the Ministry of Tourism and Environment, and we continue to support the vision for the declaration of the Vjosa National Park, including its tributaries."
He continues that, "we believe that the national park is the most appropriate category that can ensure the long-term preservation of the natural values, the ecological processes, and the preservation of species and habitats."
The groups will continue to push for national park status, instead of the protected area status it currently has. The current status does not adequately protect it from development such as luxury hotels, the Vlora Airport, and exploration for oil conducted by Shell.
A Patagonia Europe poll showed that 94% of Albanians support the Vjosa being designated as a National Park and therefore protected from the construction of hydropower plants.
In an interview with Exit, CEO of Patagonia Ryan Gellert said that hydropower is not green, is not sustainable, and contributes to the extinction of flora and fauna and the displacement of humans.
He added that the concept of HPPs being environmentally friendly is outdated and "the negatives outweigh the benefits 100%."