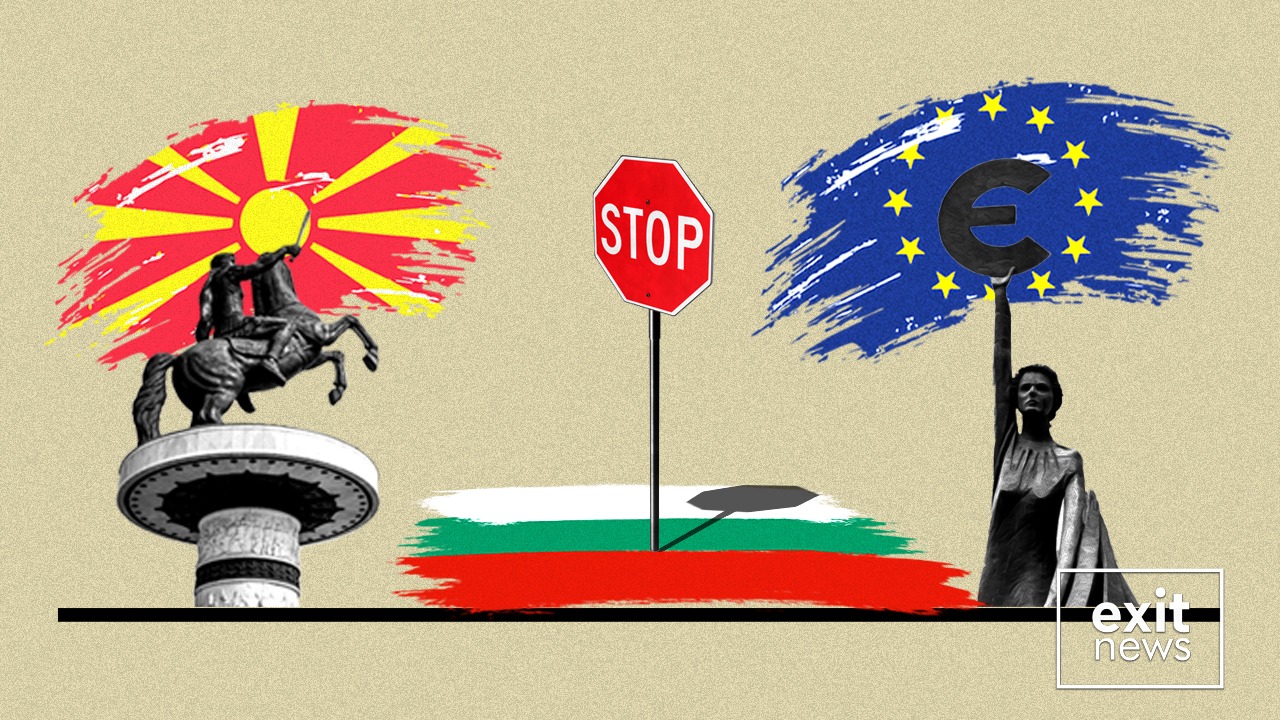 Bulgaria has not given up on its historical claims to North Macedonia, which continue to be a condition for lifting its veto on Skopje. In talks with French President Emmanuel Macron and German President Frank-Walter Steinmeier on Thursday, Bulgarian President Rumen Radev spoke about what future action is expected from Skopje.
Bulgaria's position is that North Macedonia "must show European maturity and respect for EU values ​​by taking concrete action to end hate speech against Bulgaria in history textbooks, state and scientific institutions, public media, and to stop falsifications of the Bulgarian cultural and historical heritage and especially for the observance of the rights of its citizens, who openly express their Bulgarian identity".
This reveals that Bulgaria has not given up its demands on North Macedonia to resolve disputed historical issues. In the last two months, Sofia has signalled that it is pushing more for civil rights and non-discrimination against Macedonian Bulgarians.
Radev held a working meeting with Steinmeier in Strasbourg on Thursday. Later in the day, he met with Macron, where he also expressed Bulgaria's expectations for "concrete and irreversible results in the bilateral dialogue with the Republic of North Macedonia."
Speaking to Macron, the Bulgarian president said that the authorities in Skopje must "guarantee European values in terms of respect for human rights and the cessation of hate speech, as well as the protection of Bulgaria's cultural and historical heritage."
North Macedonia's Deputy Prime Minister Artan Grubi said on Wednesday (1 December) that his country will soon receive positive signals for the start of negotiations for accession to the EU.
"We are optimistic because we have information. We have full information about what is happening between Skopje and Sofia, and this gives us full confidence that this issue can be resolved", Grubi told local Alsat television. "We are trying to get the first positive signal at the EU summit on 14 December, which will open the door for us," he added.
The four Bulgarian parties that will form the future coalition government have shown that they will not rush to lift the veto.