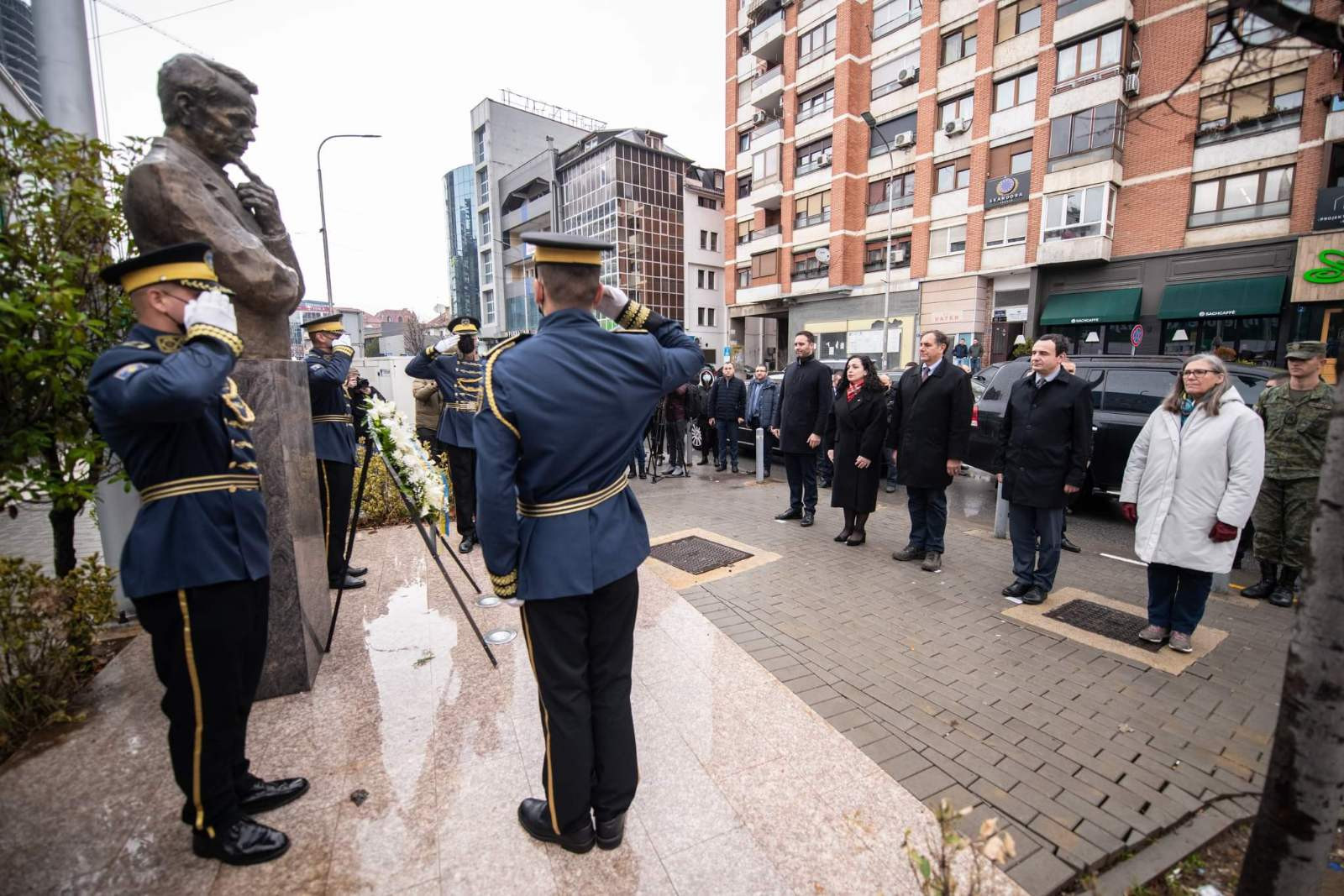 Leaders in Kosovo and Albania expressed their condolences and honored the life of US Senator Bob Dole who passed away last Tuesday at the age of 98.
Dole's visit to Kosovo in 1990 is considered by many a crucial moment in spreading awareness across the US administration and international community on Albanians' plight under the regime of Slobodan Milosevic, known as the Butcher of the Balkans. 
In Prishtina, he stressed the need for individual liberties and human rights to be respected—a slap in the face of the Serbian regime who had just stripped Kosovo of autonomous powers.
Dole was a staunch supporter of Kosovo's liberation from Serbia, its independence and state-building. 
He visited the country again in 1999, right after the war with Serbia had ended, promising Albanians that he would continue his support for Kosovo's state building efforts. 
On Tuesday, the country's leaders honored his work in a ceremony that took place near a bust raised on the occassion of the 30th anniversary of Dole's first visit to Kosovo. 
President Vjosa Osmani, Prime Minister Albin Kurti and Speaker of Parliament Glauk Konjufca praised Dole's work in defense of human rights and democracy, and expressed Albanians' gratitude for his joining their struggle against the brutal Serbian regime of Milosevic.
All opposition leaders also celebrated Dole's life and contribution to Kosovo's independence.  
In Albania, President Ilir Meta, Speaker of Parliament Lindita Nikolla, opposition leader Lulzim Basha and representatives from the majority also expressed  their condolences, stressing the former senator's integrity and efforts in defense of Albanians. In 2017, the Albanian President awarded Dole the highest civilian honor.