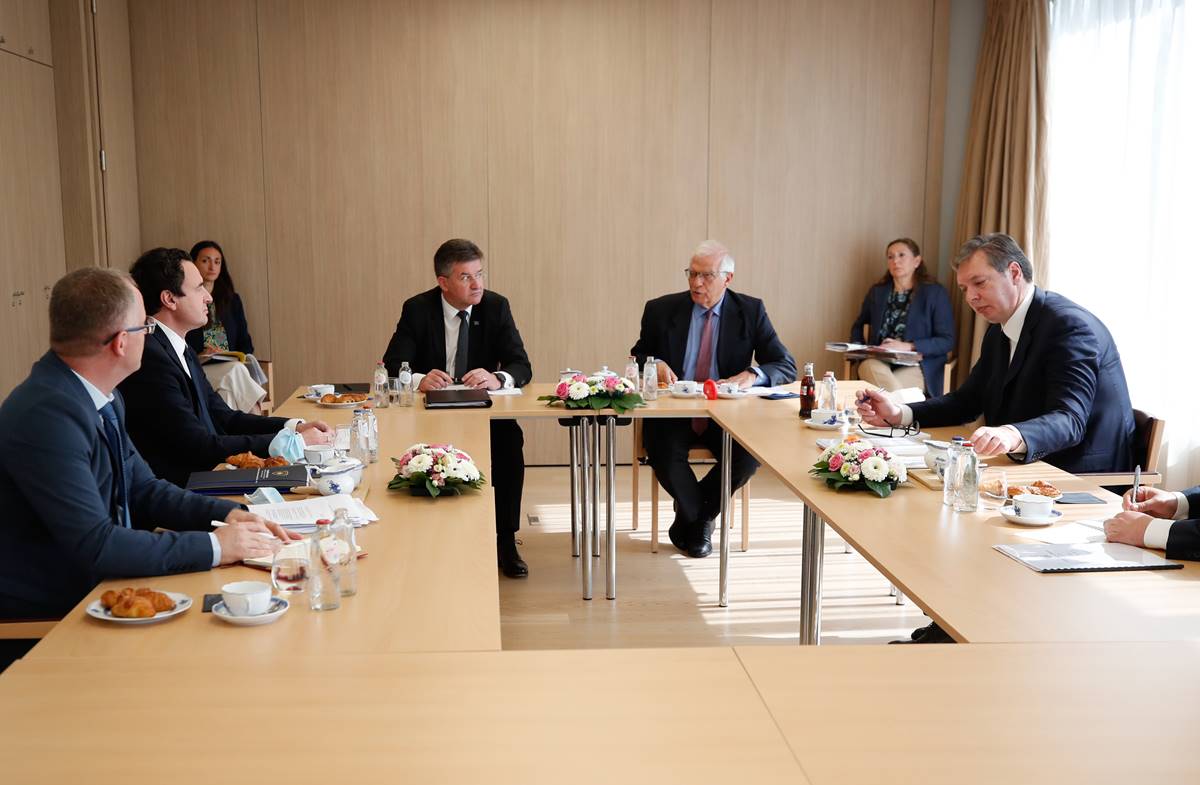 EU top diplomat Josep Borrel has pressured Kosovo to establish a Serb-only association of municipalities as it was agreed between the two countries in 2013.
The agreement facilitated by the European Union is one of the 33 in total, two-thirds of which Kosovo claims Serbia has not implemented. However, Serbia insists Kosovo must implement this agreement so that talks can continue.
In 2015, Kosovo's Constitutional Court ruled that the agreement was unconstitutional. It stated that the association cannot have executive rights reserved exclusively for the central government.
Prime Minister Albin Kurti has reiterated that his government opposes the establishment of a mono-ethnic association of Serb municipalities, arguing this would lead to a dysfunctional Kosovo state.
In a press conference with Borrell on Tuesday in Brussels, Kurti added the implementation of this agreement serves the Serbian government but not Kosovo Serbs.
Borrell replied swiftly, clarifying that he was not at the service of any politician in Belgrade or Prishtina. He said this single agreement is more important than the rest of those that have not been implemented for many years.
Kurti maintains that such an association would turn Kosovo into a dysfunctional state similar to Bosnia and Herzegovina.
Read more: