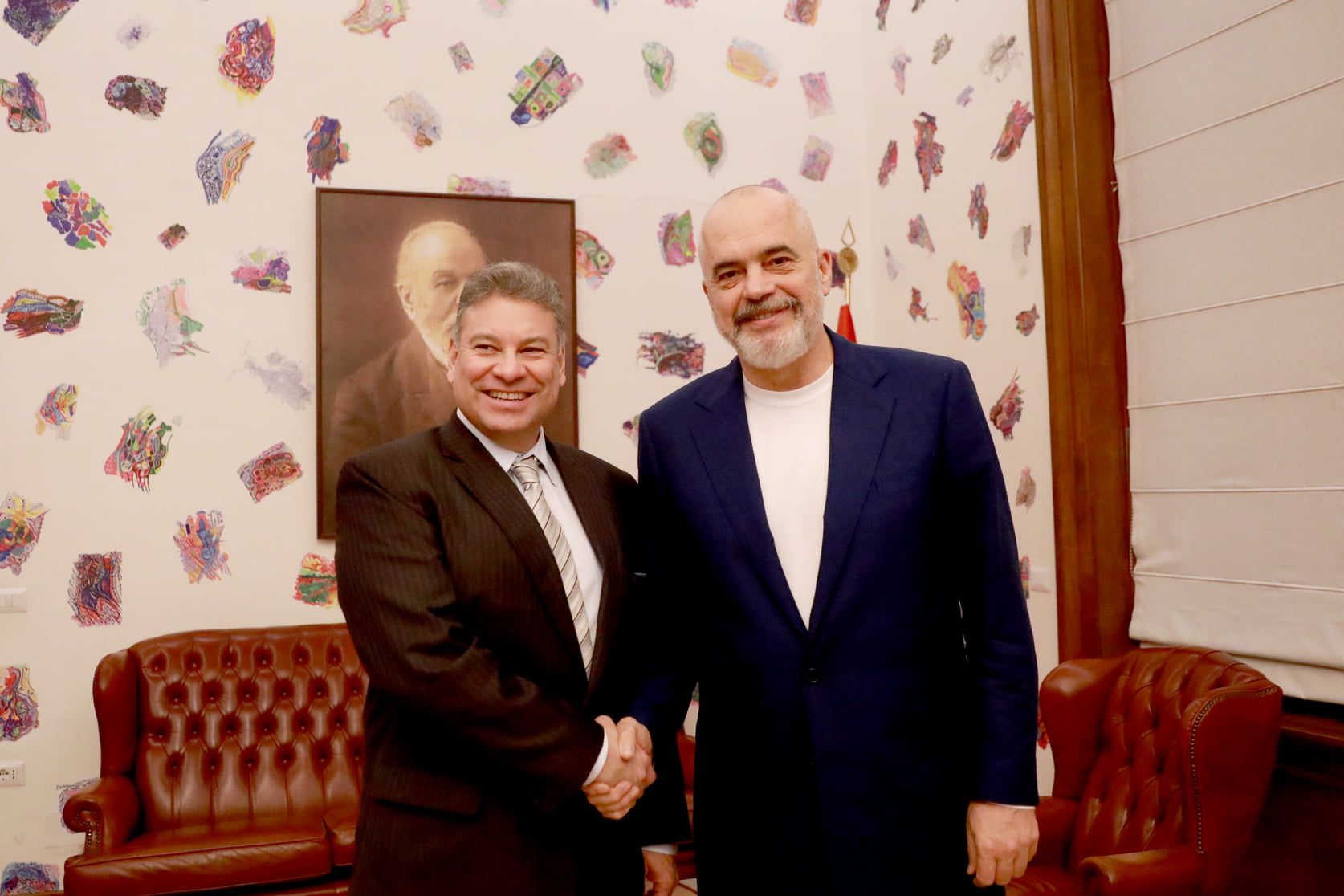 US envoy for the Western Balkans Gabriel Escobar has conveyed to Prime Minister Edi Rama the "strong support" of President Biden's administration for the Open Balkan initiative, the Albanian leader announced on Thursday.
In their meeting, Rama and Escobar also discussed the US-Albania partnership, Albania's role in the region, and the Kosovo-Serbia dialogue, Rama noted in a social media post.
Escobar has previously expressed the US support for the Western Balkans economic integration through a number of mechanisms and based on principles.
"We support every effort for regional economic integration. The Berlin Process, the Common Regional Market, CEFTA, and the Open Balkan. As long as it is open to all countries, as long as it provides legal and regulatory systems and raises them to the European level, as long as it promotes fairness, open trade, we will support these principles," he stated during a visit to Bosnia and Herzegovina this week.
Kosovo, Montenegro and Bosnia have refused to join the Open Balkan initiative launched by Serbia, Albania and North Macedonia, arguing that it is redundant and offers nothing new compared to the existing and more robust Common Regional Market under the Berlin Process. Without the European Union monitoring a regional initiative, these countries argue there is no guarantee that principles of fairness will be provided.