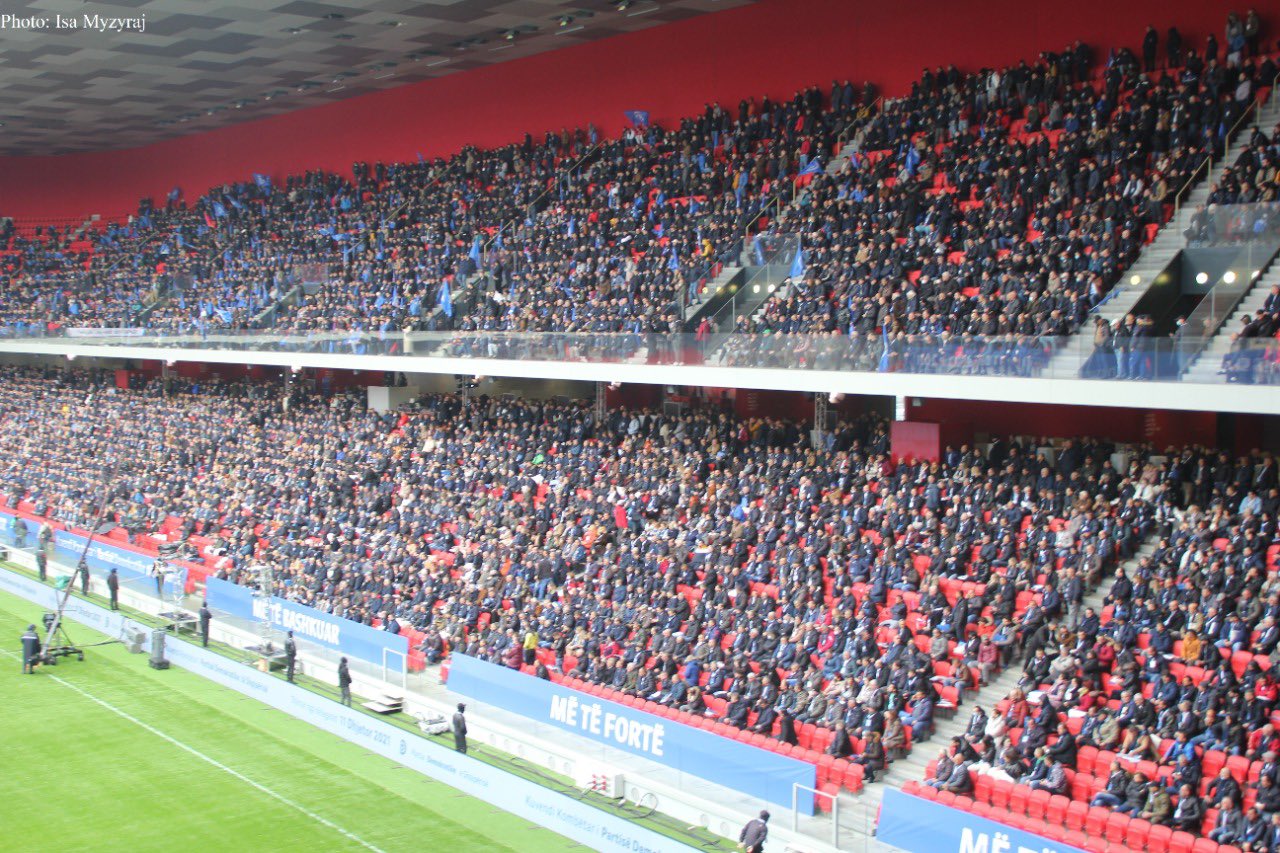 The National Assembly of the Democratic Party has voted to dismiss Lulzim Basha as leader, as well as all party leadership appointed by him.
According to PD member Belind Këlliçi, a total of 4,934 of the Assembly's 7,600 members participated in today's meeting, though not all voted. 4,491 members voted in favor of the motion, 36 against.
PD leader Sali Berisha initiated the procedures to call a National Assembly of the party this Saturday to challenge Basha's leadership. The two had been at odds since September, when Basha excluded Berisha from the PD's parliamentary group following this latter's designation by the US Department of State for corruption.
Today, the National Assembly approved new statutes that rescind Berisha's exclusion and all decisions that followed this expulsion.
The current leadership of the Democratic Party does not recognize the National Assembly of December 11 as legitimate and will hold its own meeting on December 18.
Meanwhile, today's Assembly has called for members of the PD nation-wide to approve the decision to sack Basha by national referendum also next Saturday.
Read More