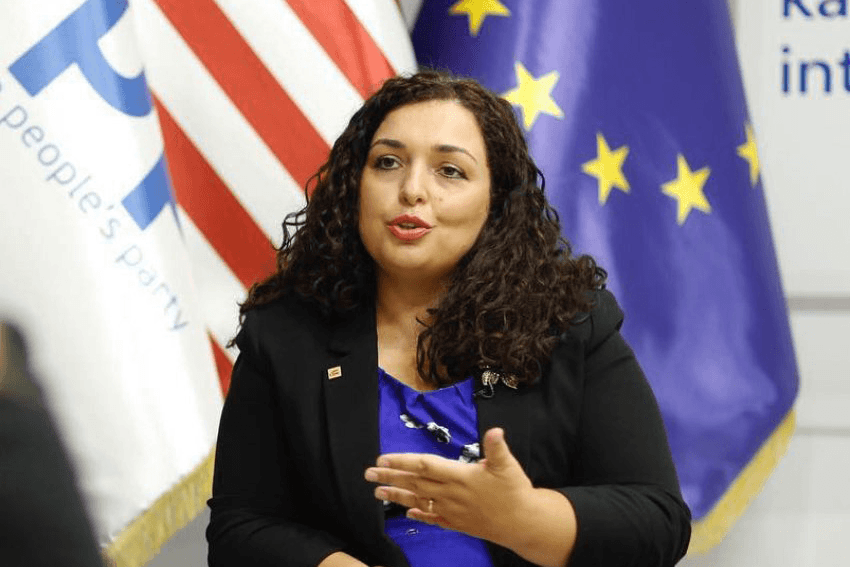 Kosovo President Vosja Osmani slammed Serbian Minister of Internal Affairs Aleksandar Vulin for his denial of the Recak massacre in which Serbian troops killed 45 Albanian villagers in Kosovo on January 15, 1999.
In her statement, Osmani called the rehabilitation of Serbian war criminals through the denial of history, a "repeated crime" by Serbia's government.
"[Vulin], through his propaganda, is trying to change historical facts. Impossible and unachievable," Osmani declared.
The President released a statement after Vulin visited the set of a documentary on the Kosovo War financed by the Serbian government that denies the massacre that prompted NATO to bomb Serbia in 1999.
"But the truth about Recak is more powerful than any propaganda by Vulin and his associates. They can produce films, but in Recak and throughout Kosovo, something real occurred that revealed the intention of the Serbian state to exterminate the Albanian people in Kosovo," Osmani said in response to Vulin's visit.
The US and EU also condemned Vulin's remarks, saying that Serbian forces' massacre in Recak is well documented.