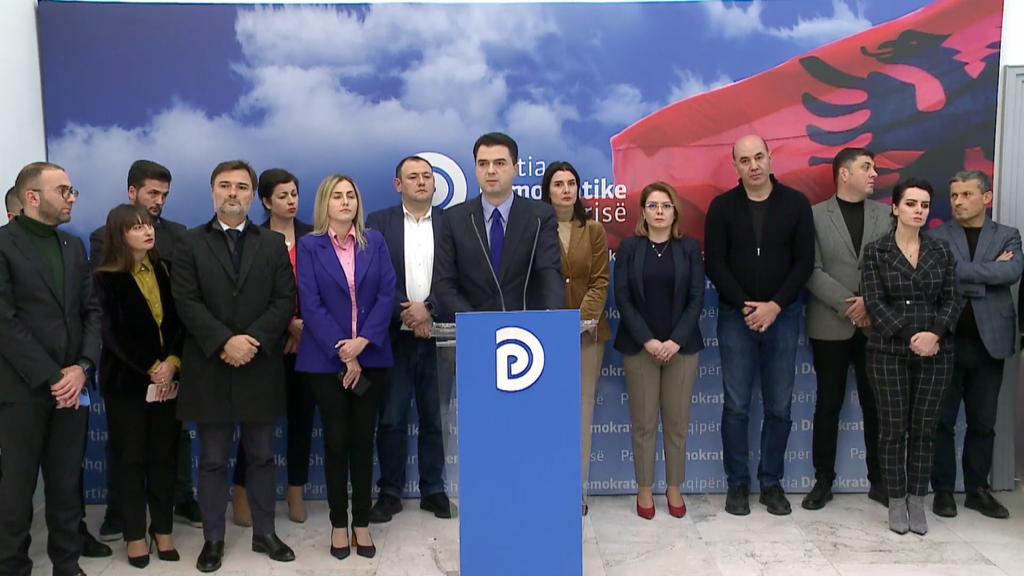 Democratic Party's leader Lulzim Basha moved yesterday to counter his dismissal by a national convention called by opponents led by his predecessor Sali Berisha.
Basha has called an emergency meeting of party's executive council on Sunday afternoon proposing the dismissal of at least 11 regional leaders and dozens of other high-ranking officials who participated in the convention that voted him out.
The convention was called by about 5 000 of its 7600 members and was held on Sunday. More than 4400 members voted to dismiss the current leadership of the party, including the leader Basha, and called for new elections.
The decision on Basha must be ratified by party members in a referendum called for next Sunday.
Basha and the current leadership have maintained that the convention is illegal and its decisions are nul and void.
Democratic Party of Albania has been plagued by an internal struggle following the controversial decision by Basha to oust former leader Berisha from party's parliamentary group. Berisha was banned from entering US guy the State Department on allegations of corruption, during the 8 years he served as Albania's prime minister between 2005 and 2013.
Berisha has maintained that his ban is the result of lobbying by his opponent current Prime Minister Edi Rama and George Soros, who is a friend of Rama.
The ban was received with suspicion by many DP members and others, who have not seen any move by US against current government, which is widely perceived to be corrupt and involved in significant scandals.
Berisha has capitalized on this perception and has rallied party members in an effort to oust the current leadership. Apparently, he has the support of the majority of party's national convention and the party base.