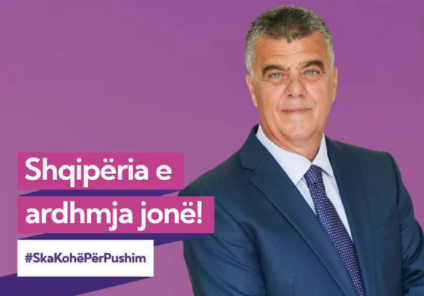 Former Minister of the Environment Lefter Koka has been arrested by the Special Court For Organised Crime and Corruption (SPAK).
He held the environmental portfolio for Socialist Movement for Integration (LSI) between 2013 and 2017 before becoming a deputy for the Socialist Party between 2017-2021. He was elected to parliament in the 2021 general election but resigned from his mandate.
The arrest warrant was signed by prosecutors Dritan Premci and Vladimir Mara.
Koka is reportedly accused of abuse of office, corruption and money laundering.
Koka has been accused of corruption by the opposition for his involvement in the controversial incinerators scheme.
He signed a concession contract with Integrated Energy BV SPV for the construction of an incinerator in Tirana on 31 August 2017, only two weeks before leaving office.
A parliamentary committee established by the opposition is also inquiring into three concession contracts for incinerators signed by the government with the same company.
Read more: Exit Explains: Albania's Three Waste Incinerators