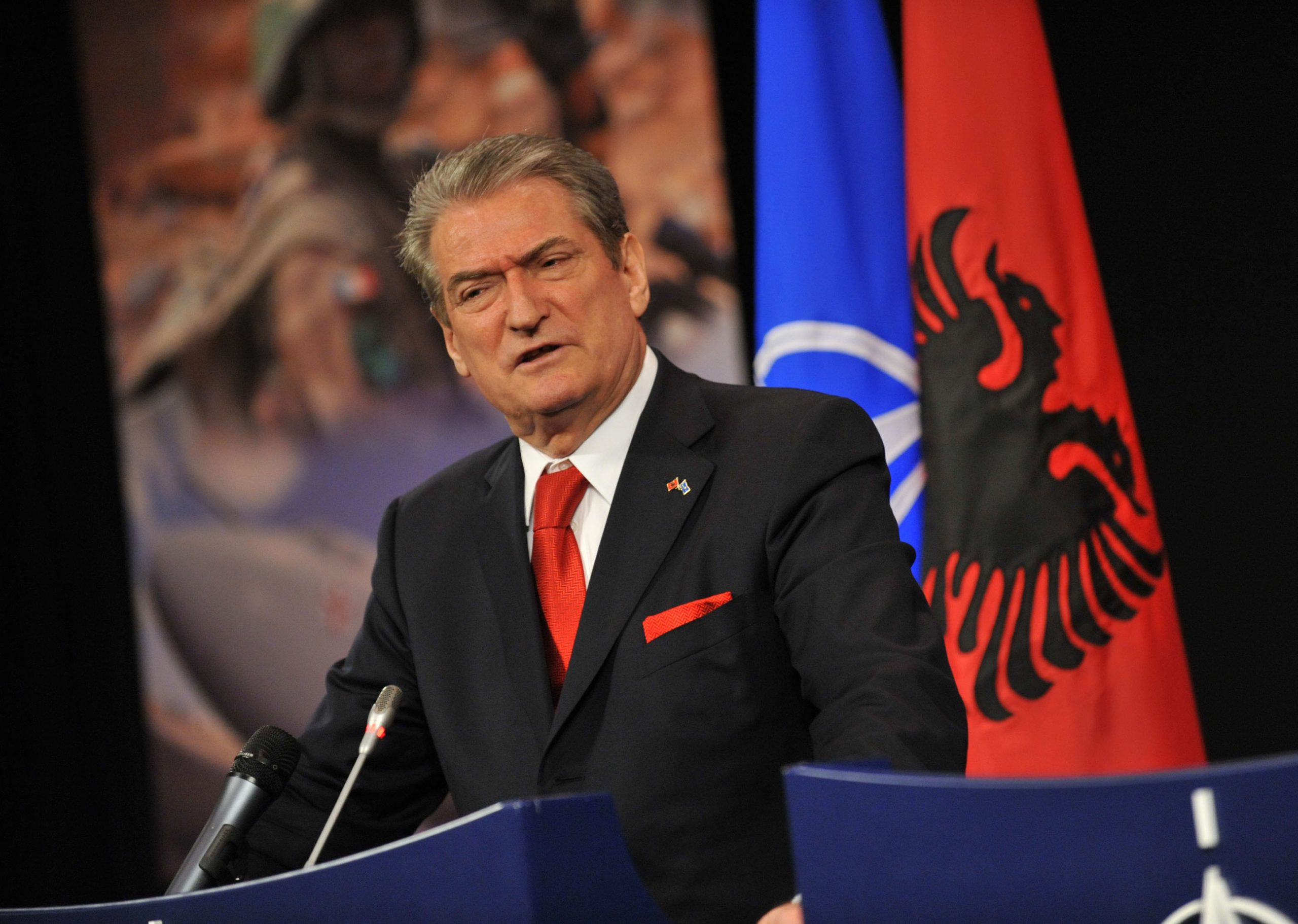 The Albanian opposition announced their first protest against the Open Balkan initiative for December 20, on the day that the initiative's seventh summit is set to take place in Tirana.
Albanian Prime Minister Edi Rama will host the summit alongside Serbian President Aleksandar Vucic and Macedonian Prime Minister Zoran Zaev who are expected to visit Tirana to sign a number of agreements.
On Thursday, Sali Berisha, the contender for the Democratic Party leadership, said they will organize a protest against the "robbing of the nation".
"I had warned Milosevic Jr. not to come to Tirana," Berisha said about Vucic, who was minister of propaganda under Slobodan Milosevic's murderous regime.
The opposition led by Lulzim Basha has been overall supportive of the initiative since it was announced by Vucic, Rama and Zaev two years ago, although it has the Albanian government for not collaborating closely enough with Kosovo and for using the initiative to cover its failure to advance in EU integration.
However, amidst the internal strife for party leadership between Basha and Berisha, the latter called opposition supporters to protests the initiative.
Berisha has been one of the most critical voices against the Open Balkan, an initiative launched by the trio Vucic, Rama and Zaev in Serbia in October 2019 to create a common market in the region. Bosnia and Herzegovina, Kosovo and Montenegro have refused to join, preferring to focus on EU integration and the more robust EU-facilitated Berlin Process.
The protest is announced at a convenient time for Berisha's fight within the party against Basha.
Two days earlier, a party national convention called by Basha will take place, aimed at strengthening his leadership.
On the same day, party members will vote throughout the country to adopt a decision of a national convention called by a group led by Berisha who dismissed Basha and other senior PD officials last week.
The leadership of the main opposition party in Albania is currently claimed by two groups who argue they have the support of the party's members. Support for Berisha was apparent during last week's national convention but Basha claims the convention was illegitimate and rigged. Polls also show vast support for Berisha among party members.
The strife was triggered by Basha's decision at the US request to dismiss Berisha from the PD parliamentary group in September, after the US State Department designated him over corruption. Berisha embarked on a national tour to topple and replace Basha. He has stated his intention to run in elections against Edi Rama.
Basha called another national convention on December 18, urging members to vote for changes in the party statuses to counter Berisha's initiative.