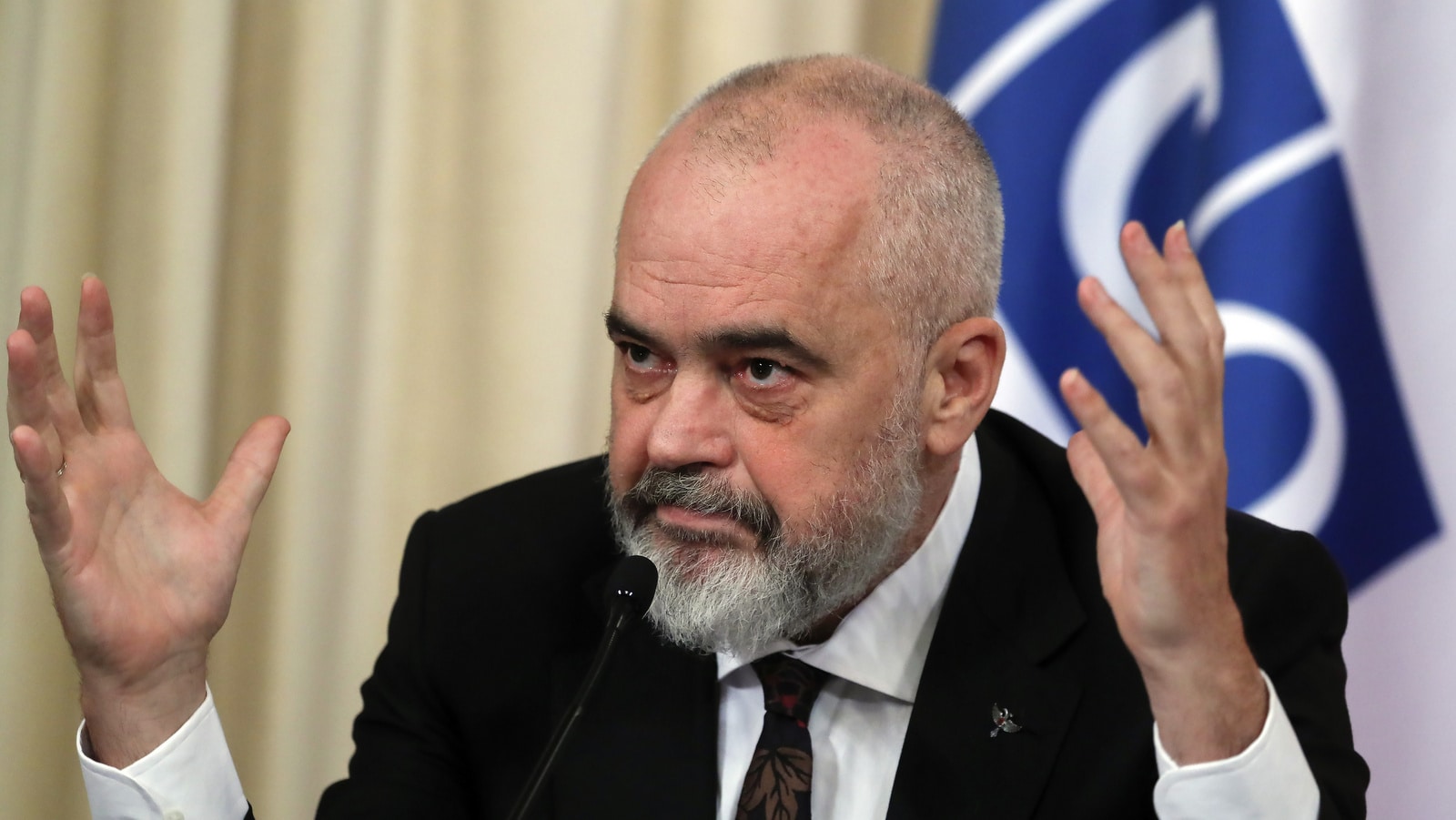 Albanian Prime Minister Edi Rama gave a somber address to the nation on Thursday morning, issuing a set of notices over the Omicron variant, tax evasion, and corruption.
Rama warned that in 2022, he may impose new measures to combat the spread of the Omicron variant, although a full lockdown seems unlikely given its economic cost.
While the first two cases of the Omicron variant were confirmed last week, the measures were not changed. In fact, curfew is temporarily lifted for New Year's Eve.
The Prime Minister told Albanian business owners they have until January 22 next year to declare their employees' real salaries, otherwise they may face accusations of fiscal evasion. Rama alerted the business community that his government will begin investigations into their practices if they do not comply.
It is hard not to read Rama's comments against the backdrop of several sensitive data leaks that plagued Albania last week. The first documents to leak contained the monthly salaries for January and April 2021 of more than 640,000 Albanians. The data they contained reveal alleged discrepancies between the declared earnings of many employees, whose salaries are at the national minimum, and how much they are actually paid.
Rama addressed the leak during his speech, saying that national security was not breached, and that the leak brought to light useful information for those who are being underpaid.
The Prime Minister also touched on EU integration, saying that if Bulgaria refuses to lift its veto on North Macedonia, Albania will seek to decouple its progress from that of its neighbor. Albania has long considered to decouple from North Macedonia, but EU institutions and diplomats have voiced their refusal on numerous occasions.
Finally, Rama reiterated that his Socialist Party will not protect officials or MPs accused of corruption, regardless of party loyalty and urged the Special Prosecution against Corruption and Organized Crime (SPAK) to continue their investigations.