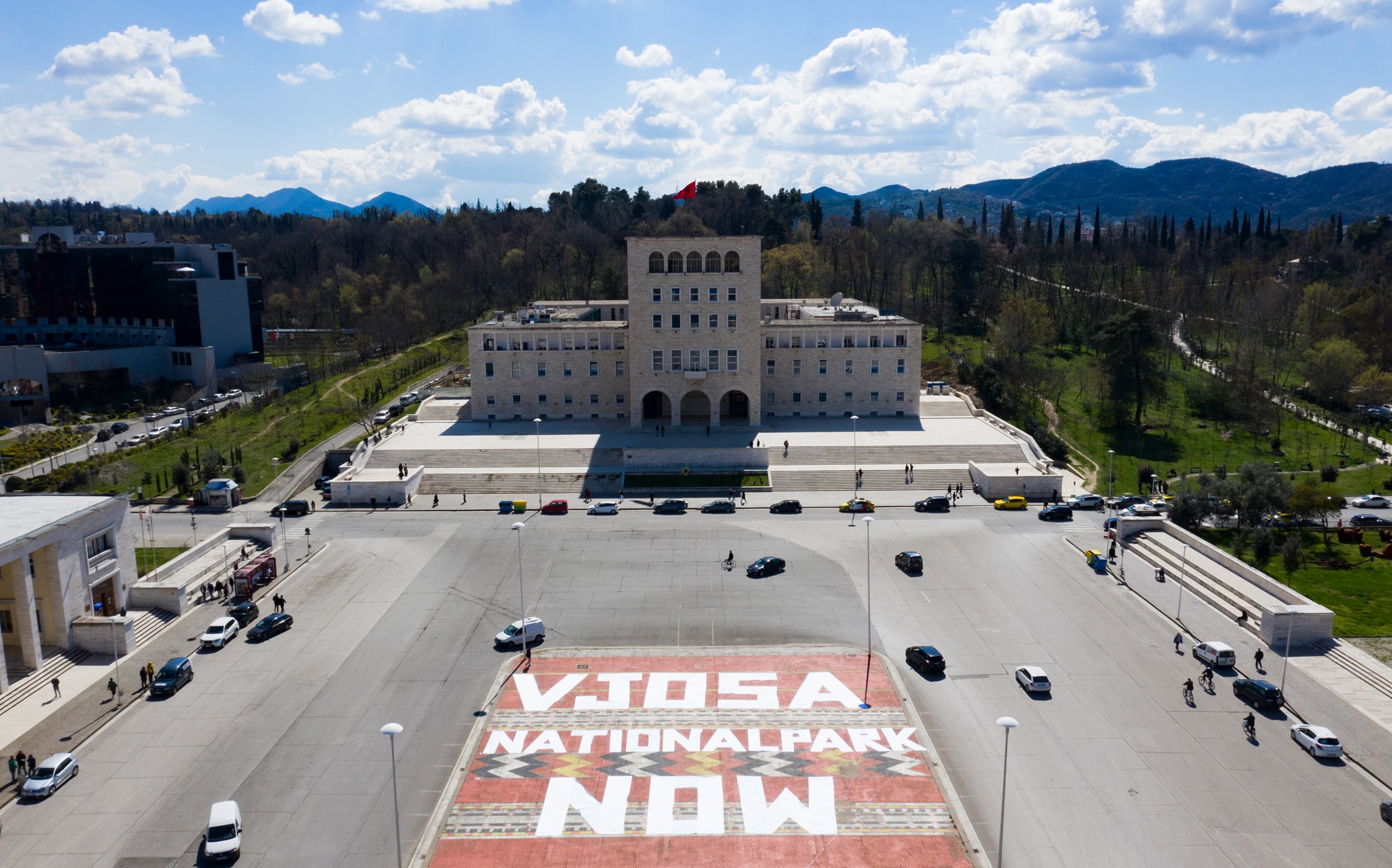 Here is a roundup of some of the breaking news, exclusives, and most powerful stories Exit brought you during 2021.
Facebook, fake profiles, and an interview with a whistleblower
In 2019, Exit brought you a groundbreaking investigation that revealed how Prime Minister Edi Rama and Mayor of Tirana Erion Veliaj used networks of fake Facebook pages to drum up support for themselves before the local elections. These pages were set up en masse and posted comments of praise on articles, Facebook posts, and live streams. They also attacked critical portals and those that made unsupportive comments against the ruling party, Veliaj or Rama. Before the general election in 2021, the same pattern emerged. This was confirmed by ex-Facebook employee Sophie Zhang who gave an exclusive interview to Exit. She said she was aware of networks of fake profiles and pages, commenting en masse, and sometimes supporting political actors that were actually against each other. Her failure to put a stop to it left her feeling like she "had blood on her hands."
Albanian government failed to assist in the investigation into murdered Maltese journalists.
In an exclusive interview with Exit. al, the son of assassinated Maltese journalist Daphne Caruana Galizia, Matthew, said the bomb used to kill his mother came from Albania. Furthermore, he said that the Albanian government had done nothing to investigate this and had not volunteered to assist or provide any information on the matter. In addition, questions sent by Exit to the Ministry of the Interior were repeatedly left unanswered. Exit was also able to ascertain just how easy it is to get a car bomb in Albania and what the going rate is.
MEK members allegedly involved in criminal activity
One of the most controversial stories of the year was the revelation that members of MEK, an Iranian mercenary ex-terrorist organisation based in Albania, had been arrested for crimes including drug trafficking, money laundering and human smuggling. Official documents shown to Exit show a senior police official notifying a foreign diplomat of the situation. The embassy in question failed to give an on the record response to questions from Exit regarding the alleged rap sheet of charges against MEK members, none of which have resulted in prosecution.
Afghan women knitting to heal their trauma
More than 2000 Afghan refugees are currently staying in Albania while they wait for their visas to the US and Canada to be processed. Exit visited Shengjin, a coastal resort in the north, to interview some. We found that many women suffering significant trauma and uncertainty have turned to sewing and knitting as a way to build community, be creative, and heal.
A community struggling for survival against hydropower
While legal wrangling is still ongoing over the legality of two hydropower plants in Valbona, Exit visited to find out how the community is struggling on a day-to-day basis. We found a beautiful part of the country steeped in tradition and opportunity while fighting poverty and emigration. Many have pinned their hopes for a future on the river, but these hopes are fading as money, power, and influence prove too much of a match for them.
The battle for the Vjosa continues with a scientific expedition.
A team of international scientists, filmmakers and activists visited Albania in summer 2021 to explore and document the wonders of the Vjosa River, Europe's last wild river. Exit was on site to see the scientists at work, explore the stunning scenery and surroundings, and understand more about why this precious natural resource must be designated as a National Park with no further delay.
Shell Oil move in on Vjosa River
In summer 2021, Exit revealed that Shell was exploring for oil along the banks and surrounding areas of the Vjosa River in the south of Albania. Protests and petitions ensued along with a media frenzy, and Exit was accused of publishing fake news, despite publishing the official response from Shell, plus photos and videos showing the machinery and where the exploration was being carried out. Shell has claimed it will never exploit oil along the Vjosa, but activists remain sceptical. Furthermore, the government's hesitancy to designate the Vjosa a National Park is likely to do with the EUR 18 million contract given to Shell to explore the area.
How Albanian, Moroccan, and Kurdish Gangs Move Migrants Through Albania
Exit interviewed two people involved in the smuggling of migrants through Albania. They were able to explain, in detail, how organised structures, sometimes with the help of authorities, moved large numbers of people from Greece and onwards to EU countries. As well as the testimony of interviewees, screenshots of messages, as well as voice recordings, were published by Exit.
Vlora Airport Illegalities and Environmental Issues
Since the announcement of a new airport to be built, partially in a protected area in Vlora, Exit has been one of the few portals to consistently report on the issues surrounding the plans. These include environmental damage, violations of local and international law, a risk to taxpayers money, and the fact that procedures have not been followed or adhered to during the planning phase
The Saga of the Gjirokaster Bypass
In 2021, the Albanian government started constructing a controversial bypass through a UNESCO World Heritage Site without approval from UNESCO. In the summer, the World Heritage Committee unanimously and formally requested Albania stop work on the bypass pending a review of the project and an in-person visit to the site. Culture minister Elva Margariti said that Exit's reporting on the matter was fake news, despite the decision being published on the UNESCO website. The work on the bypass has continued and is expected to be completed soon, jeopardising the status of Gjirokaster and the safety of residents.
HPPs on the Valbona River
2021 was an interesting year for the battle against hydropower plants on the Valbona River. In July, the High Court ruled that all work and operations must be suspended pending the outcome of an administrative court ruling on whether they were legal or not. A local bailiff refused to execute the order, meaning another bailiff from Kukes had to be drafted in to execute it. The work was finally shut down until the bailiff, in a strange change of mind, reversed the execution, thus violating the High Court ruling. Residents have reported that the HPPs, linked to Genr2 and A2 Media are now operational in violation of the law. Exit also reported on residents claims Genr2 had used their names and ID numbers without permission on a document in support of the HPPs, and we also showed how the company failed to restore biodiversity to the area.
Albanian Communities Are Fighting Hydropower, and They Are Winning
Exit took an in-depth look at how Albanian communities are taking on hydropower projects, often backed by wealthy and powerful businesspeople, and winning in the fight to save their heritage and livelihoods. In less than six months, Albanian courts have slammed the breaks on three hydropower projects in the country. Each suspension came from pressure from citizens who said the projects would destroy their culture, livelihood, and the local environment. This comes at a time the rest of Europe is struggling to transition to green energy.
The Memory Files
Funding by Konrad-Adenaur Stiftung, Exit brought you a series of six articles, podcasts, and videos that tell the story of those still missing after the fall of communism in Albania. The communist regime murdered thousands of innocent people and 30 years later, over 6000 are still missing. We brought you their stories, as told by surviving family members that knew them. Visit the site here.
The Albanian Problem of Asylum
Albania has a problem with asylum seekers. Thousands of Albanians seek asylum in EU countries and the UK every year. Exit provided an in-depth analysis of the situation when compared to other countries, and highlighted the authorities and the European Commissions indifference. This indifference was highlighted by Commissioner Margaritis Schinas in an interview with Exit in Brussels.
Exit is struggling to survive and we need help from our readers to keep going. As the leading independent provider of news in Albania, we call on our readership to make a donation so we can continue doing what we do. You can read about our independence and editorial standards here. Help us keep bringing you the news that matters without bias, influence, or propaganda.