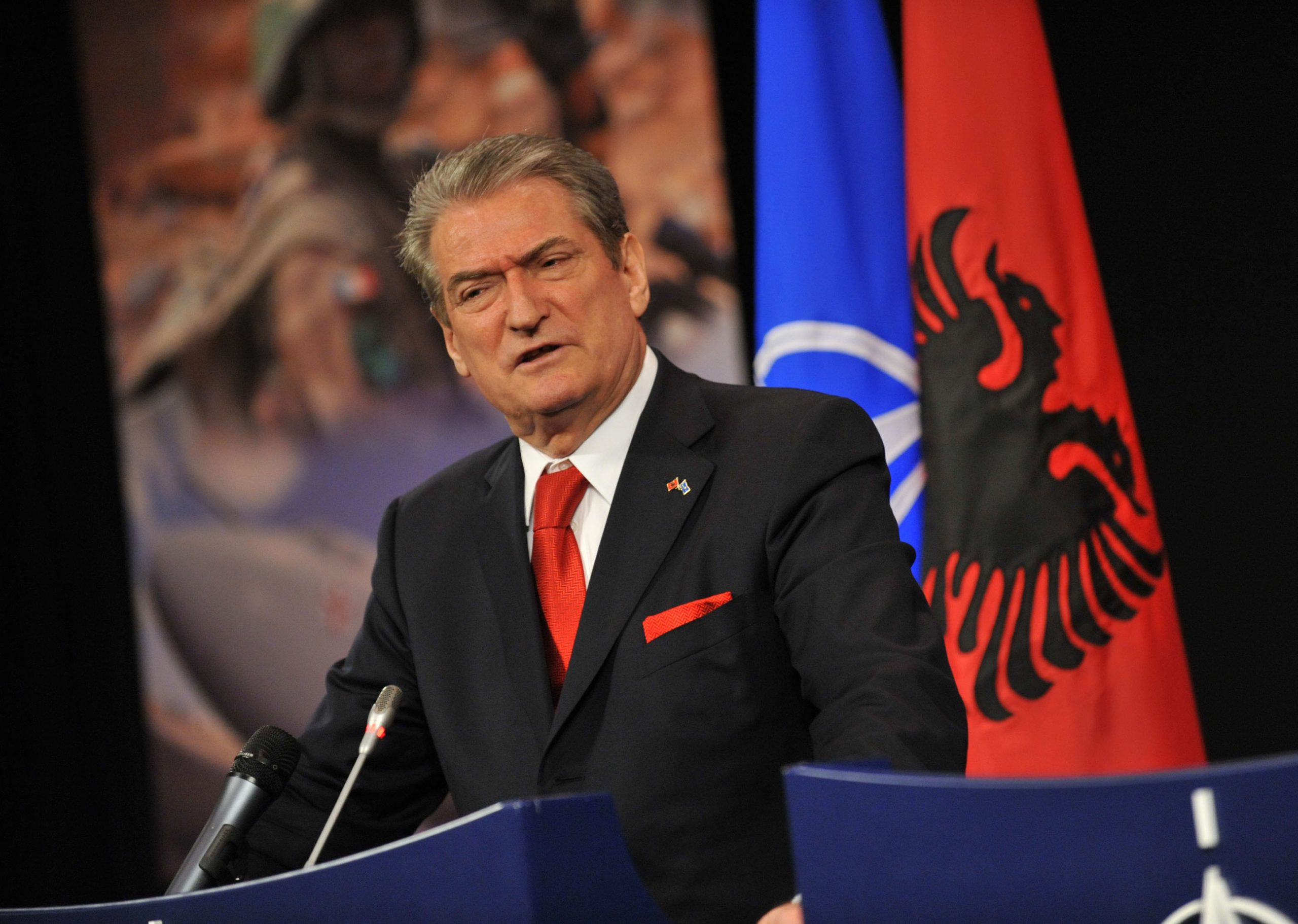 Former Prime Minister Sali Berisha and his supporters within the Democratic Party (PD) will hold a protest on Saturday to reclaim PD headquarters from current party chairman Lulzim Basha.
Speaking before the headquarters on Friday, Berisha said that Basha is in the minority and has no right to hold the headquarters hostage since he has been voted out by party members.
"Our protest is a peaceful protest, our most powerful weapon is the determination to achieve our goals peacefully," Berisha said.
Two factions of the PD have been at odds since September last year, following Berisha's exclusion from the party's parliamentary group over its designation for corruption by the United States Department of State.
Berisha retaliated by going on a national tour to rally his supporters and initiated a meeting of the Party's national assembly, its highest decision-making body, on December 11.
4,400 of the organ's 7,600 members voted to oust current party leadership, including Basha, and annul Berisha's expulsion.
On December 18, Basha held an opposing meeting of the party's national assembly, annulling the decisions taken by the December 11 convention and voting to bar all designated people from executive positions.
On the same day, 43,385 members of the Democratic Party voted to oust Basha, in a party-wide referendum, representing a 98,8% of the members that turned out to vote.
Berisha and a provisional committee, established to make decisions before new leadership is elected in March, have attempted to settle into party headquarters several times since December, but have found its doors locked.