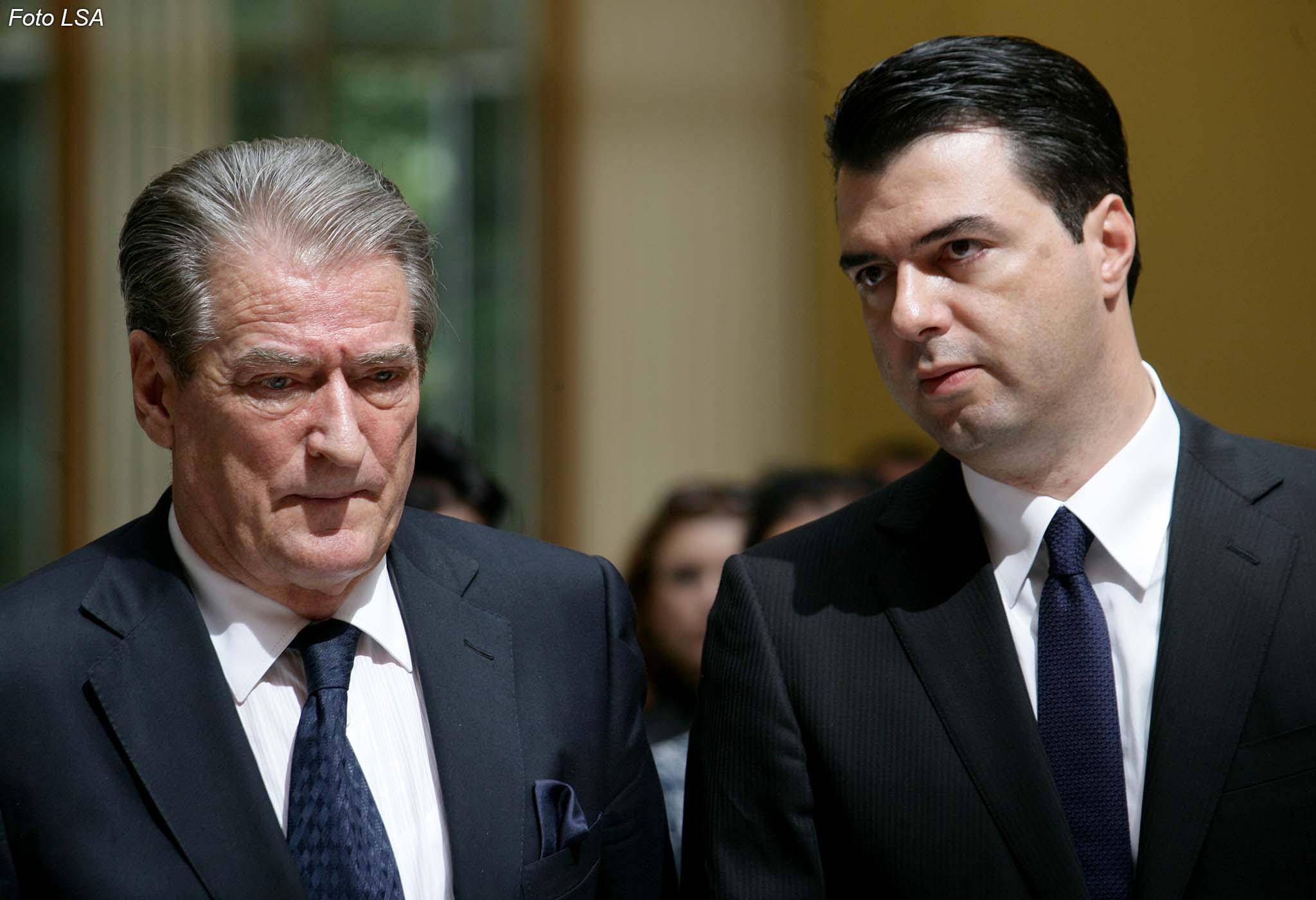 Tirana Prosecutors will question Democratic Party (PD) chairman Lulzim Basha and ex Prime Minister Sali Berisha over the January 8 protest at the PD headquarters.
Berisha arrived at the Prosecutor's Office this morning, while Basha will appear before prosecutors tomorrow.
Meanwhile, 34 people arrested over the weekend for their role in the protests were released by a Tirana court yesterday, with 28 being under obligation to appear for trial.
On Saturday, Berisha led a crowd of supporters to the PD headquarters in Tirana. They then attacked the building, smashing windows, and broke down the door with a battering ram, crowbars, and a sledgehammer. Special forces and state police dispersed the crowd after one hour with gas and water cannons and made 34 arrests.
On Tuesday, PD leadership, under the guidance of Lulzim Basha, expelled Berisha and several other members from the Party. They argued that the events on Saturday had endangered the lives of PD members who were inside the building at the time, as well as the lives of those who had participated in the protest.
The dispute came after PD Chairman Lulzim Basha unilaterally dismissed Berisha from the parliamentary group following the latter's destination as persona non grata by the US for "significant corruption". Pressure from the US and even the EU led to Basha taking the decision the night before parliament resumed in September, without putting it for a party vote.
Berisha responded by vowing to take back the party's leadership and oust Basha. Both sides have voted to expel the other, and both claim they have the only legitimate rights.