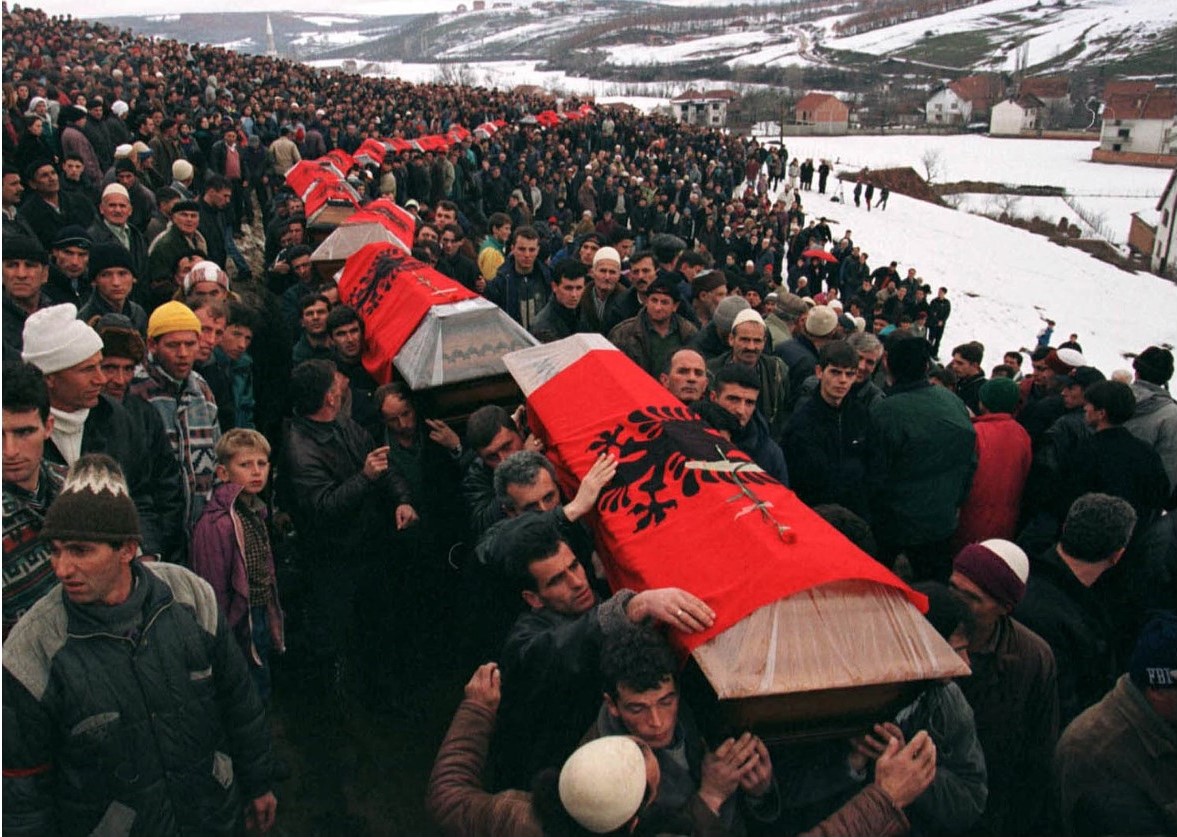 Kosovo leaders commemorated the 23rd anniversary of the Recak Massacre where the Serbian police and military forces murdered 45 people in the village of Recak, Kosovo.
On January 15, 1999, during the Kosovo War, 45 people were murdered in the massacre when Serbian forces surrounded the village of Reçak, attacked it, and raided houses. Men were dragged from their homes, beaten and then shot, women were sexually assaulted and raped. Serbia initially stated that those killed were Kosovo Liberation Army militants but this was not the case.
The Recak massacre was witnessed by the head of the OSCE mission in Kosovo, William Walker. He was the first international official to state there were "crimes against humanity" happening in Kosovo while visiting the crime scene in the village.
This statement was one of the key moments that led to the NATO bombing campaign against former Yugoslav President, Slobodan Milosevic, and his forces.
In his remarks, U.S. Ambassador Jeffrey Hovenier said that "[d]enying these incidents and glorifying war crimes dishonors the memory of the dead, reopens the wounds of survivors, and sets this region back in efforts towards democratic consolidation and full Euro-Atlantic integration."
Serbia continues to deny that the massacre took place and the government of President Aleksandar Vucic is funding a documentary on the Kosovo War to perpetuate this denial.
In a statement released in December 2021, Minister of Internal Affairs Aleksandar Vulin said in a statement that "Racak is a huge lie, a terrible forgery, a great insult to all humanity."
Vucic, a former minister in the genocidal regime of Slobodan Milosevic, also denies the Recak massacre, stating that "it was all fabricated by that global fraudster, scammer and swindler, Walker".