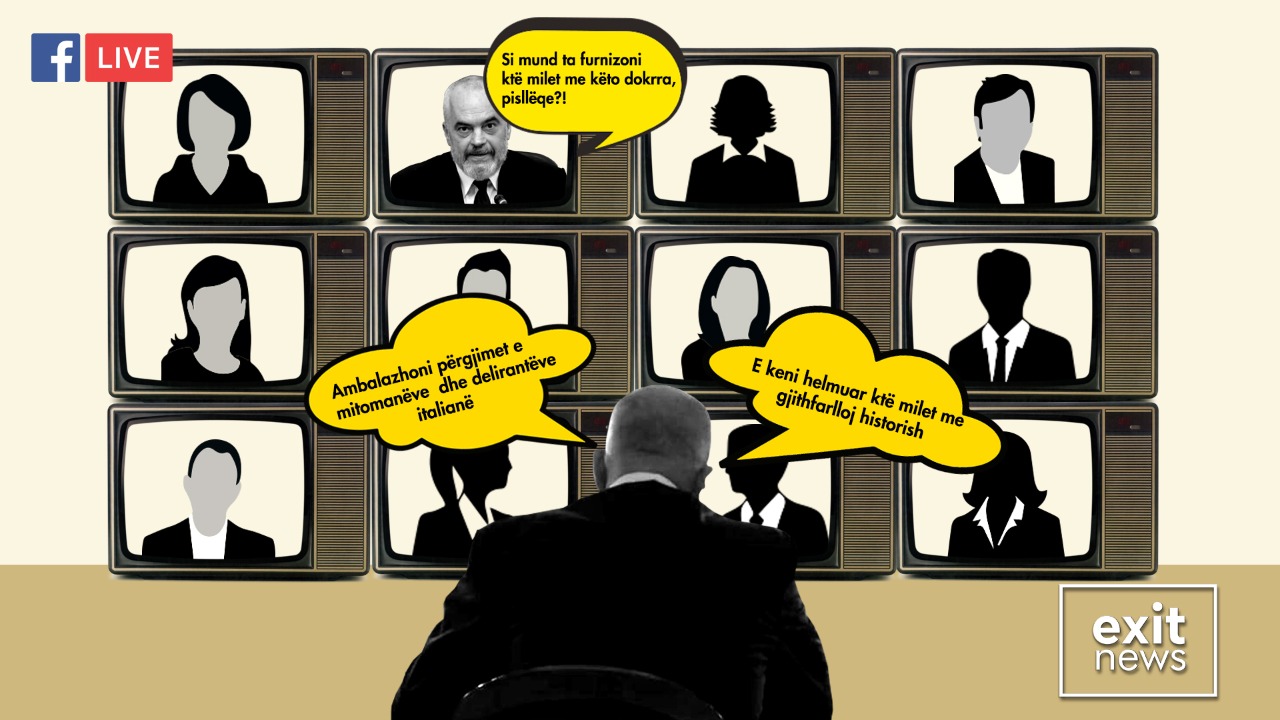 The controversial Media and Information Agency which will centralise all journalists' contact with government ministries and institutions, will be located at the Palace of Congress, according to a decision of the Council of Ministers.
The decision, made last week, will see the agency housed in a conference room and some offices at the palace, at a reduced rental rate.
It was signed by Deputy Prime Minister Arben Ahmetaj in the absence of Prime Minister Edi Rama and will enter into force when published in the government gazette.
Albanian Government Launches Agency to Control Public Information 
The agency will be responsible for responding to all questions for comment, freedom of information requests, and providing press statements and information to the media. Previously, each ministry and institution had its own department to deal with the matter.
The news of the agency's creation sparked controversy last year over concerns it will tighten the flow of information from the government to the media, clamping down on the public's right to know. Furthermore, duties of the agency will also include monitoring media and social media to analyse the perception of the government among the public. This raised concerns of surveillance and the right for people to be able to express their opinions freely.
International Media Organizations Sound Alarm Over Appointment of Government Associate to Media Body
Furthermore, the process around the establishment of the agency has been non-transparent. The justice ministry refused to divulge its legal opinion on the agency, despite requests from Res Publica. Under Albanian law, the Ministry is legally required to give its opinion on the legality and form of each project.
They confirmed they have but refused to divulge what that opinion was, stating that the government had made it confidential.
"The opinion given by the Minister of Justice for each draft act of a normative character is a part of the decision making process of the Council of Ministers, which cannot be made public due to the restrictions imposed…Any assessment, debate, or report must remain confidential," they said in response to Res Publica's request for information.
"The decision provides for the establishment of a special structure, organised as the director-general, on communication and information, whose mission is to ensure transparency regarding the policies, activities, projects of the Council of Ministers" – continues the explanatory letter of the Ministry of Justice.
It added: "The functional responsibilities of the agency are related to the organisation of work to inform and communicate with the public and the media, as well as to prepare government positions and surveys on issues of public interest."
Instead of answering the formal request for information, the Ministry appeared to repeat the government line on the duties of the new agency. Furthermore, the lack of transparency regarding an agency that is supposed to increase transparency didn't escape the notice of Res Publica.
"To return to the absurd, the law on the right to information indeed provides that some discussions in government may be necessary to limit and not publish, but one question remains unanswered: Why is it necessary not to publish discussions related precisely to transparency? We can only understand this when we provide information legally."
Albanian Justice Ministry Refuses to Divulge Opinion on Media Agency