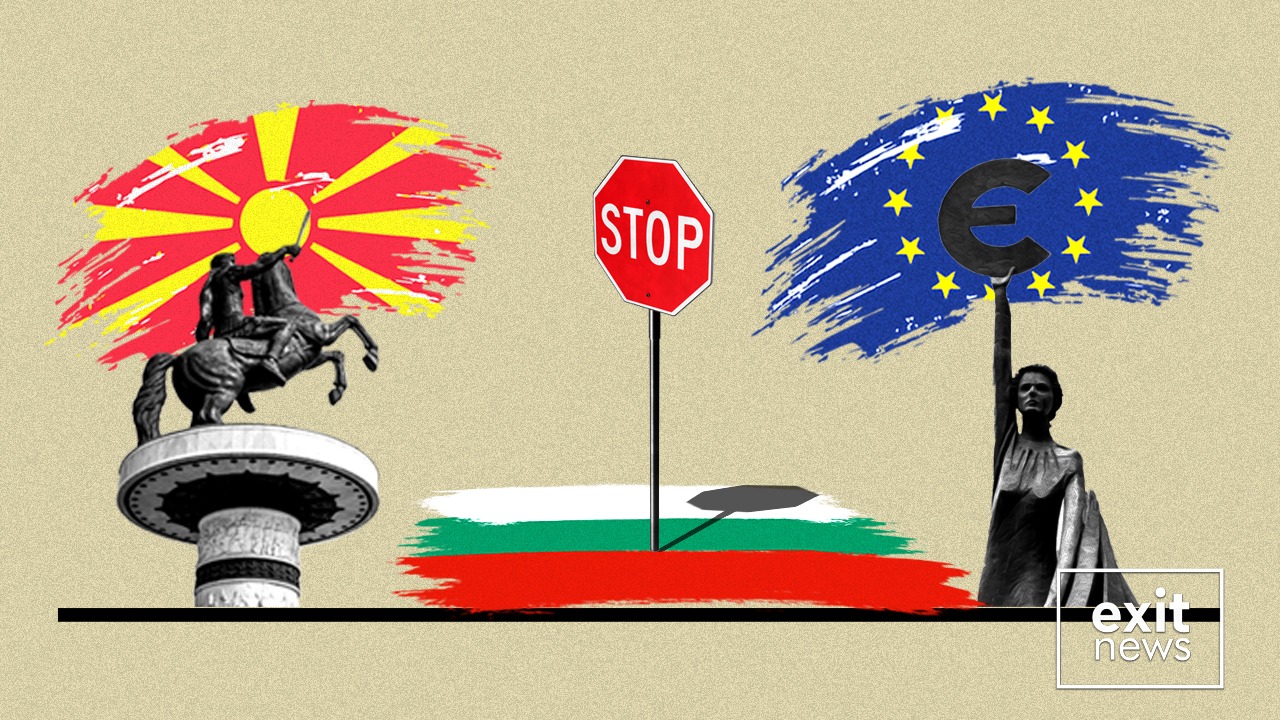 Bulgarian Prime Minister Kiril Petkov has described his first visit to North Macedonia which took place on 18 January,  as a "huge success".
The news from the meeting was that North Macedonia announced that it had no territorial claims to Bulgaria. Additionally, a Sofia-Skopje flight was agreed upon and in a verbal note to the UN, Skopje announced that the name of the country affects only the country and not the geographical area, which includes large parts of Bulgaria.
In return, Bulgaria agreed to use the short name of the state "North Macedonia" instead of the Republic of North Macedonia used so far.
"Yesterday was a huge success. We gave them a hand (to the Macedonians), going there first (in Skopje). On the other hand, they gave us a (diplomatic) note that we had hoped to receive for two years. This note says that the Republic of North Macedonia has no claims to the territorial integrity of Bulgaria. This is something very normal, they say, but this note has been talked about, there have been negotiations, and now we received it because we showed a constructive approach," Petkov said.
On Tuesday, the prime ministers of the two countries, Kiril Petkov and Dimitar Kovachevski, said they would look to find a way out of the problem with the Bulgarian veto, which has stopped the European integration of North Macedonia and Albania for a year and a half.
However, the presidents of both countries are more conservative. Bulgarian President Rumen Radev said he would not put aside issues related to Bulgarian rights and the common historical and cultural past. Bulgaria officially insists on changing the Macedonian Constitution.
"I want to be properly understood. I am among the politicians who want the Republic of North Macedonia to become a member of the European Union sooner. That is why we must help our brothers to overcome the ideologies of the totalitarian past faster and meet the criteria for EU membership. As a responsible member of the European Union, Bulgaria must integrate partners, not problems, and I will reaffirm my position as President of all Bulgarians that the rights of Macedonian Bulgarians, many of whom are Bulgarian citizens, must be guaranteed through their incorporation into the country's Constitution on an equal footing with other parts of the nation," Radev said.
However, Macedonian President Stevo Pendarovski rejected the Bulgarian request.
"There are Bulgarians in Macedonia, but our authorities are responsible for their rights. If we violate their rights or they are not happy with how we defend their rights, then they will go to the European Court of Human Rights. But they are my concern because they are our citizens. Just as I have no right and should not say 'you will give the rights of Macedonians in Bulgaria, so no one has the right to tell me whether or not to include Bulgarians in the Constitution. This is our sovereign decision,'" Pendarovski said.