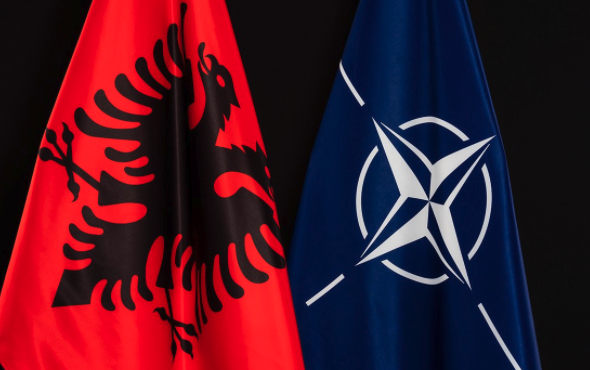 Work has begun to transform the old Kuçova Aerodrome in central-south Albania into a NATO airbase. The project is expected to improve facilities and infrastructure and bolster the alliance's presence in the region.
The $51 million project is part of NATO's Security Investment Programme. It was first announced in 2019, noting it would "bring Kucova Air Base up to NATO standards by renovating runways, taxiways, and storage facilities."
Prime Minister Edi Rama and U.S. ambassador to Albania Yuri Kim participated in the kick-off ceremony in Kucova on Thursday (20 January).
In his speech, Rama vowed to increase military spending, including by increasing the salaries of the Albanian Armed Forces to match the NATO average.