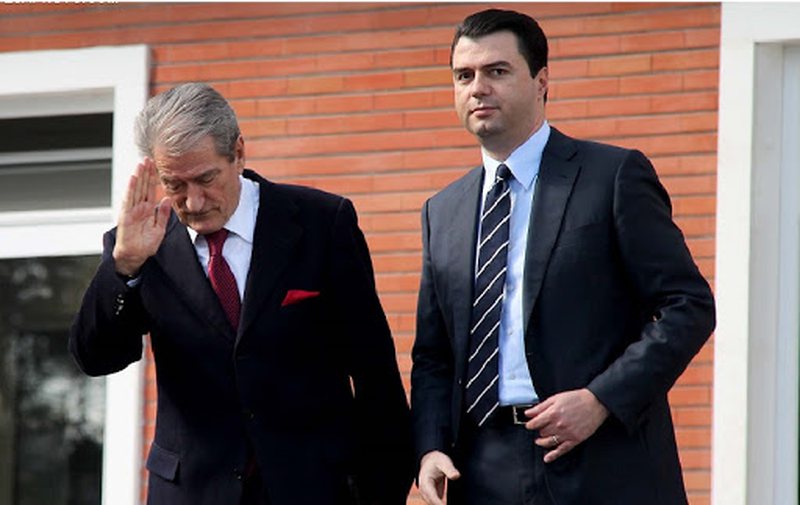 Around one third of the members of the Democratic Party (PD) would vote for someone other than Lulzim Basha and Sali Berisha as party leader according to a survey by Euronews Albania.
The survey was conducted in the aftermath of a months-long clash between current chairman Lulzim Basha and historic PD leader and ex prime minister Sali Berisha that culminated in a violent protest before the PD headquarters on January 8.
Euronews spoke to 1,000 PD voters across the country. The survey revealed that 38.4% would vote for Berisha, and 28.3% preferred Basha if elections for party leadership were to take place today.
While neither Berisha nor Basha hold a clear majority, Berisha has significantly more support between party voters. This is in line with the results of the December 18, 2021, referendum organized after Berisha's party convention where almost 99% of participating Democrats voted to sack Lulzim Basha as leader.
Meanwhile, the internal strife between Berisha and Basha has served to bolster the image of Prime Minister Edi Rama. According to another Euronews survey, while only 17.4% and 21.2% of Albanians approve of Basha and Berisha respectively, the approval rating for Rama stands at 50.1%.
In April 2021, right before the national elections, Basha had a 45.4% approval rating compared to Berisha's 19.4% and Rama's 48.4%.
The leadership clash between Basha and Berisha that has split the party into two competing factions is sure to impact the PD's performance in the upcoming mayoral by-elections where two of the country's major cities are up for grabs.