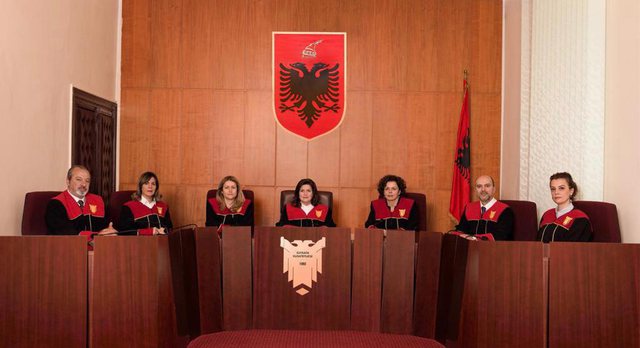 The Constitutional Court of Albania will reconvene on Thursday to discuss the dismissal of President Ilir Meta.
Today, the Court held a marathon session that lasted from 10 a.m. to 7 p.m. to deliberate on the historical request of the parliamentary majority's to dismiss Meta from his post.
During Tuesday's session, the case judge, Përparim Kalo, questioned the Parliament's legal representatives. Meta's lawyers will answer questions on the president's behalf on Thursday.
This morning, the president's legal representatives requested that three of the court's seven judges recuse themselves from the proceedings, arguing their involvement represents a conflict of interest. The judges dismissed the request.
In a historical first, the Albanian Parliament dismissed President Ilir Meta last June for "serious violations" of the Constitution during the April electoral campaign. 105 MPs in the 140-seat parliament voted for Meta's dismissal, 7 MPs voted against, and 3 abstained.
During the April electoral campaign, Meta accused the government of being involved in preparations to rig the elections, of colluding with criminal gangs to buy votes, and called on people to defend their vote.
The decision was forwarded to the Constitutional Court for its review. For the dismissal to be finalized, 5 of the 7 members of the Constitutional Court should support Meta's dismissal, including at least 1 judge proposed by him.