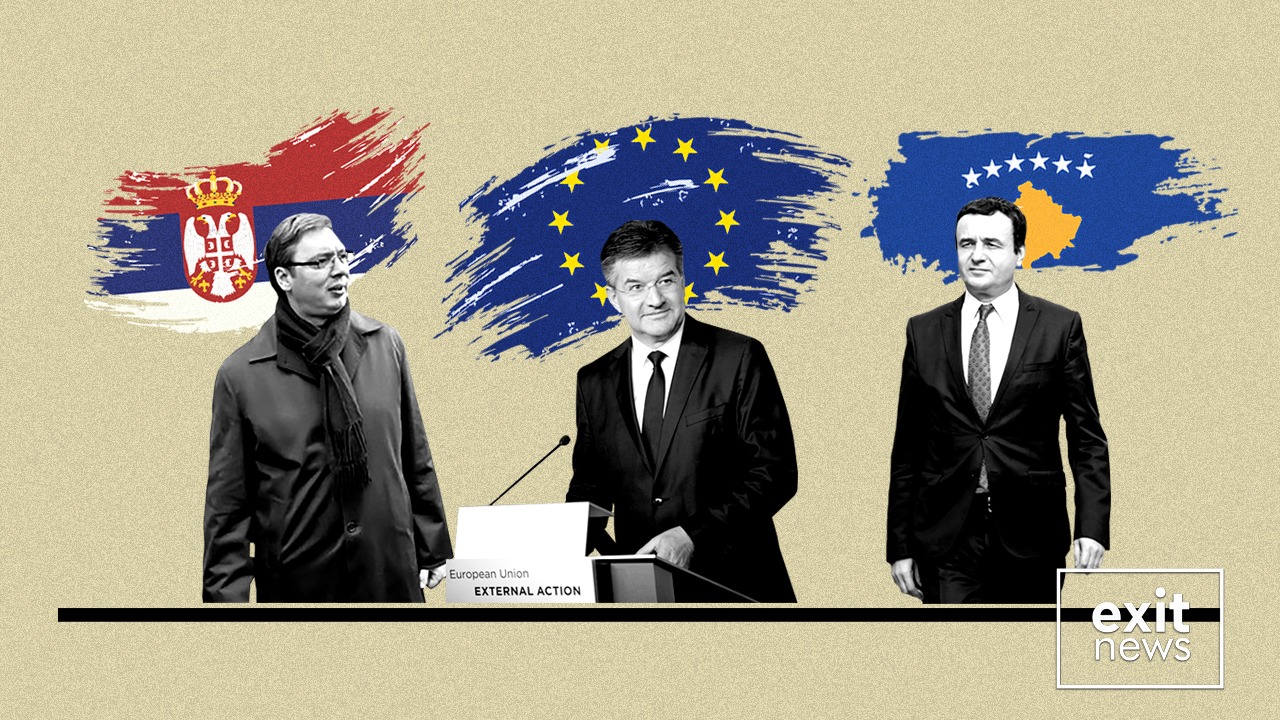 Kosovo and Serbia's negotiating teams will attempt to resume the dialogue in Brussels on Tuesday, following the EU and US push for progress earlier this month.
A meeting is reportedly expected today after three months of stalled dialogue, and it is hoped to bring parties closer to a successive one attended by the countries' leaders, who last meet in June 2021.
However, this is not highly likely to happen before Serbian elections in early April, as the country is on electoral campaign fevers.
Topics of discussion in today's meeting have not been officially made public and both sides have given different accounts on local media. Serbia says the controversial association of Serb municipalities and Serbian elections in Kosovo will be discussed alongside the missing persons. Kosovo says topics will cover the missing persons, car driving licenses and energy.
The demand to have election centers in Kosovo where ethnic Serbs could vote is the latest dispute Serbia has brought on the table in Brussels, attracting the interests of European facilitators of the dialogue.
Kosovo maintains that Serbs can post their ballots or cast them in what practically functions as a Serbian representation office in Kosovo, but it won't allow voting centers to open as it violates the constitution – a foregin country's elections cannot be held in Kosovo. Earlier this year it did the same with a Serbian referendum.
In their visit to both countries earlier this month, the top EU and US envoys for the dialogue urged them to find a solution within European principles, and make a vote for Kosovo Serbs possible.
In more than 10 years of dialogue, Kosovo and Serbia have signed at least 33 agreements of which both sides trade blame for not implementing. Serbia has been able to center the discussion at an European level on the establishment of an association of Serb municipalities, which Kosovo maintains could eventually end up being a parallel government, rendering the state dysfunctional. This and Serbian elections in Kosovo have recently been high on the agenda of European facilitators.
On the other hand, Kosovo demands recognition by Serbia, which the latter categorically refused to grant, and the implementation of all agreements, including information on over 6,000 missing persons since the Serbian state's war waged on Kosovo until 1999.