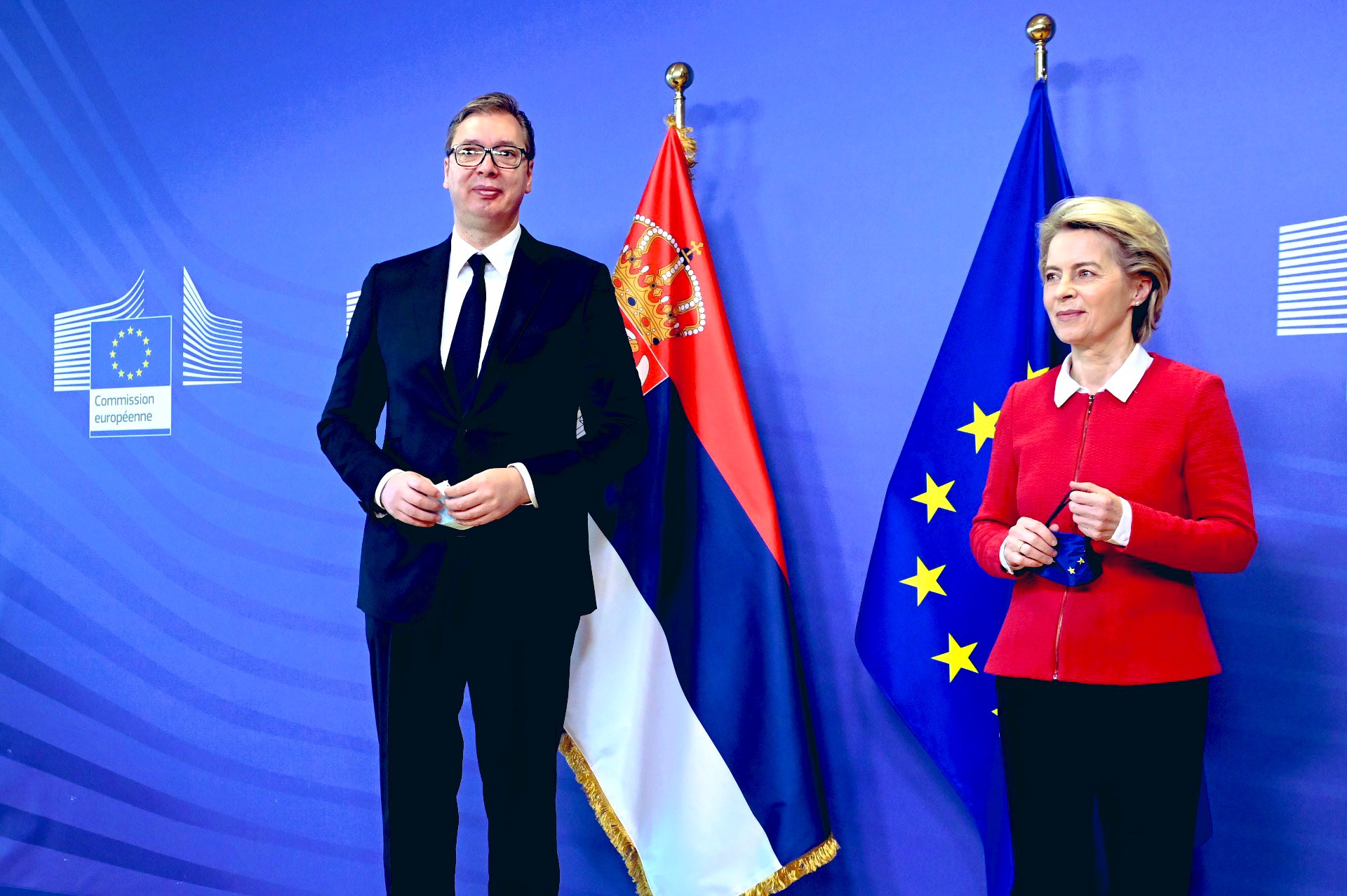 Serbia voted in favor of the resolution "deploring" the Russian aggression against Ukraine at a UN General Assembly emergency session on Wednesday.
The resolution passed with 141 of the 193 members states voting in favor, 35 abstaining, and five against – Russia, Belarus, North Korea, Syria, and Eritrea. It demands the immediate and complete withdrawal of all Russian forces from Ukrainian territory.
Originally the draft used the stronger word "condemn" to express the countries' stance but was later changed following disapproval by some.
Serbia had refused to condemn the Russian aggression to date, thus being the only European country (apart from Belarus, who stands involved in the conflict) to do so.
It also still stands as the only European country to refuse imposing sanctions on Russia, as Vucic pointed out to journalists while explaining Serbia's vote on Wednesday. 
Today's vote in favor of the resolution came as a result of increased pressure on Serbia, mainly from the European Union.
Speaking to the press from Belgrade after the vote, President Aleksandar Vucic clarified that Serbia did not change its previous stance and that the text does not mention any sanctions.
"Serbia kept its position of the previous days. Out of a total of 13 articles, we voted for four, and we could not vote for nine because they concerned the introduction of sanctions or the banking sector or air transport or individuals directly, from Putin, Lavrov, Peskov to everyone else," he stated.
"We have joined every condemnation of the violation of territorial integrity, whatever they call it," the Serbian president said in general terms without mentioning Russia or Ukraine specifically. 
The same unchanged position was highlighted by Serbia's permanent representative to the UN Nemanja Stevanovic, who avoided the mentioning of Russia's aggression/invasion of Ukraine in his speech: "Serbia sincerely regrets everything that is happening in Eastern Europe. Russia and Ukraine are friendly countries for Serbia, and the Serbian people consider Russians and Ukrainians to be brotherly nations. We perceive the loss of every person's life in Ukraine as a real tragedy," he said.
"Regardless of not agreeing with all formulations stated in the resolution, we will vote in favor of the resolution," he added.
Speaker of Parliament Ivica Dacic had defended Serbia's decision not to impose sanctions by arguing that they are not obliged to align their foreign policy with the European Union, despite being a front-runner in EU accession. 
Serbia has regularly refused to impose EU sanctions on Russia since 2014.