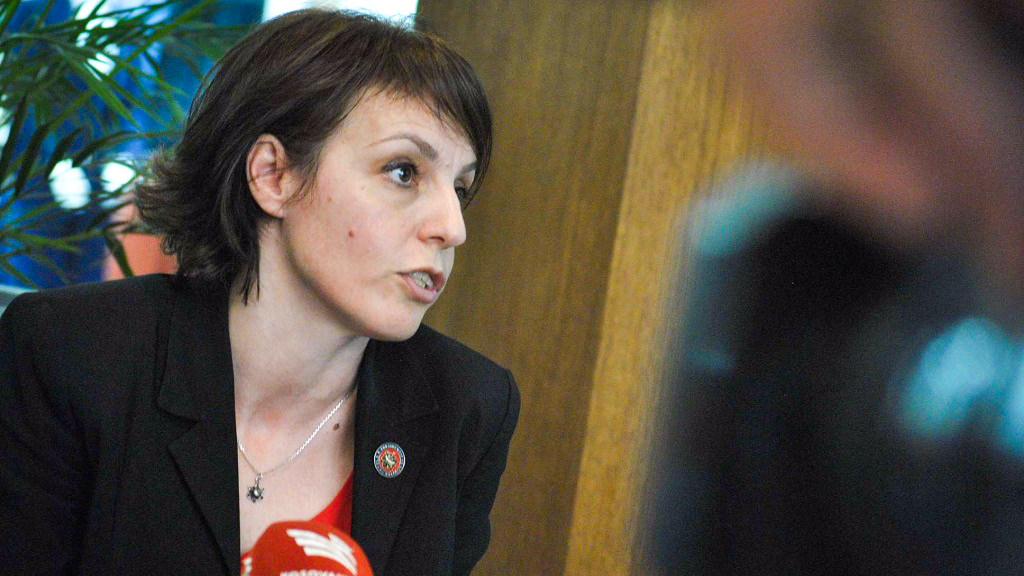 Kosovo has lifted visa requirements for Ukrainian citizens after declaring it is ready to accept 5000 Ukrainian refugees.
The proposal, presented by Foreign Minister Donika Gërvalla, was approved by the government on Tuesday, March 8.
Gërvalla also announced the country is preparing to host the families of the 40 Ukrainian soldiers that are currently in Kosovo as part of the NATO mandated Kosovo Force (KFOR).
Last week, the Parliament of Kosovo approved a resolution condemning Russia's invasion of Ukraine and expressing its willingness to host 5,000 Ukrainian refugees.
Prime Minister Albin Kurti declared that the attack against Ukraine is "an attack against us all."