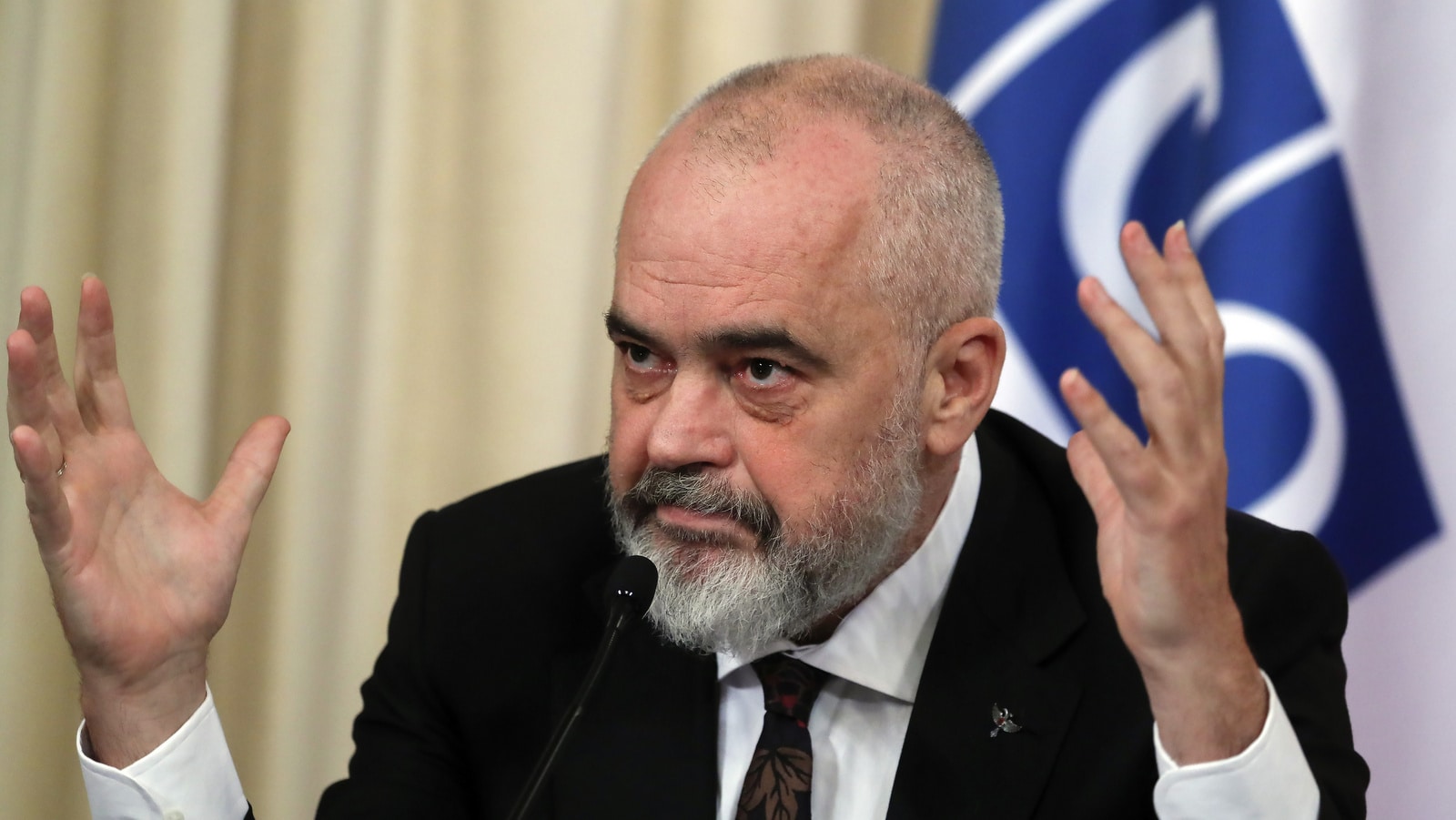 Albanian Prime Minister Edi Rama has unveiled a 7-point 'social resistance' package to help Albanians withstand the soaring fuel and consumer good prices that have plagued Albanians since February.
As Albanians protested outside his office in central Tirana, Rama took to Facebook to release the details of his government's 7-point plan.
The government plans to spend roughly €3 million to index pensions, starting with next month's payments.
Furthermore, retirees whose monthly pension is lower than the minimum wage, and pensioners with disabilities and on social assistance, will receive an extra €24 a month to offset the 7% increase in food prices.
Farmers will continue to not pay tax on fuel and Rama pledged another €1.1 million to this scheme.
The government will invest €400,000 to ensure that bus tickets do not increase in price. Last week, the public transportation association warned that bus tickets would double because of increases in oil prices.
Tax cuts that were supposed to come in effect in July will enter into force in April instead. This means there will be no income tax for salaries under €327 and the minimum wage will be increased to €262 from €213.
Finally, the government will invest €1.6 million to ensure energy prices don't rise.
Since Wednesday, thousands of Albanians have taken to the streets to protest price hikes in fuel and consumer goods.
During a first announcement, Rama blamed the war for the rapid inflation, and called protestors a "troublesome minority" that do not represent the people.
On Friday, however, the prime minister changed his stance. He announced that a national board would decide the price of fuels at the pumps. Anyone found violating the approved prices will face the closure of their business.
Today, the board issued its first decision, capping the price of oil at 217 lek (€1.8) per liter and of gas at 93 lek (€ 0.75) per liter.
The board will monitor the situation and change the prices accordingly.