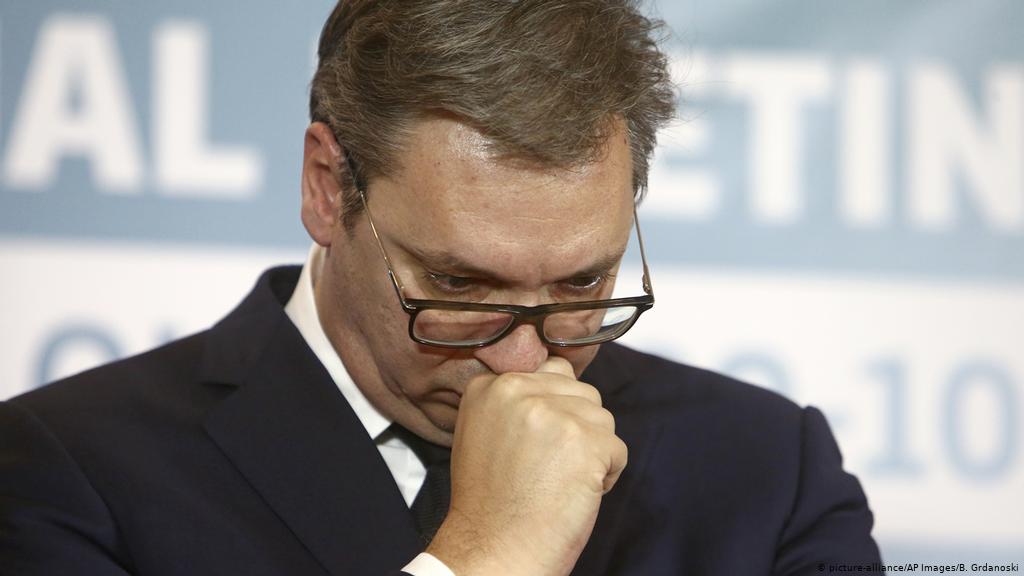 Serbian President Aleksandar Vucic has threatened to deploy a 'strong and serious' response should Kosovo move forward with its application to the Council of Europe.
"The day we find out that they have officially applied for membership in an organization, our response will be much stronger than they think and will not be just a statement to the media. Believe me, we will show you our teeth," Vucic told local media.
The statement comes two days after Vucic met with Kosovo Prime Minister Albin Kurti in Berlin to revive the EU-facilitated dialogue for the normalization of relations between the two countries.
Following the meeting, Prime Minister Albin Kurti announced his government will apply for membership in the Council of Europe and NATO's Partnership for Peace program.
Meanwhile, sources told Kosovo news agency RTK that a powerful member of the CoE is ready to extend Kosovo an invitation to the Council, and they expect Kosovo to receive membership swiftly.
In March, the European Stability Initiative (ESU), a Berlin-based think tank, urged Kosovo to apply for membership in the Council of Europe (CoE) following Russia's suspension from decision-making in the organization.
The think tank argued that Kosovo has all the vote it needs to join the organization, given that 34 of its 46 members recognize Kosovo's independence.
On Thursday, May 4, Knut Abraham, a German MP, tweeted that he had received confirmation from his superiors that Germany is ready to support Kosovo's membership bid.